Battle the beach with the Big Beach Challenge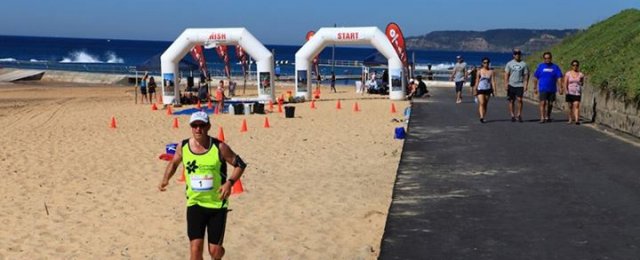 Enjoying its new home on the Merewether-Bar Beach stretch, the Big Beach Challenge is well on its way to becoming an iconic event on Australia's running calendar.
Originally held along Stockton Bight in 2010 and 2011, the event was  cancelled in 2012 due to sand erosion and was rebirthed at Merewether two years later.
Just like the ever-popular sand running events held at Cronulla, Manly and historic Bondi beach each year, this looped course is expected to grow in the coming years.
There are three distances on offer – 3km (1 loop), 6km (2 loops) and 15km (5 loops) – and the course offers great vantage points for spectators.
The Big Beach Challenge also coincides with Surfest Sunday on February 28, when the finals of the biggest surfing festival in the southern hemisphere will be decided. Both the men's and women's surfing events are top-rated this year and if you run in the Big Beach Challenge you could very well be competing on the beach at the same time as some of the world's best surfers.