Welcome River as Naming Rights Sponsor for 2019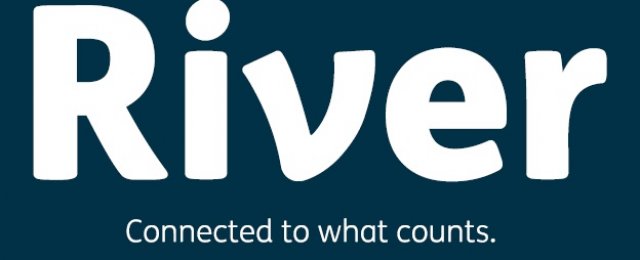 'River' back's local community sports event
H Events is proud to announce a new naming rights partner for its signature Maitland CBD based running event, The Maitland River Run. 2019 will mark 10th year for the local event, which wi
 H Events director Paul Humphreys, said "we are excited to be working with a professional Maitland CBD business, in particular, where there is such a great synergy with our event". Managing Partner of River, Chris Henry said 'we had been looking around for a positive, community based event to support, which encourages active healthy lifestyles in Maitland. The River Run, was an obvious fit for more than the most obvious reasons. Yes, the name makes sense, but we really like the concept of getting families into the city and celebrating the river foreshore and new Levee precinct. This event does that extremely well."
Over the past 16 years, Hunter River Realty Group has built a strong reputation and client base in the Upper Hunter region. Known for their experience and community connection, the business has evolved from a small boutique agency, into an 18-strong team of property professionals. Now, the team is proud to announce the launch of a new brand identity that reflects the dynamic and progressive business they've become.
The rebranding of River is an exciting moment in the local Real Estate businesses history, and supporting a local event is a key objective of the business. Situated in the heart of the Levee precinct, just off Church St, River's modern and technically superior offices make buying and selling Real Estate easy. The team at River is keen to participate in the event and are working on their training plan for the new year. They encourage other businesses to do the same by getting their staff training and participating in the event. "These events are different to markets or food festivals, with the participants needing to prepare well before the event and therefore offer a great engagement with the community" said Humphreys. 
The 10th Maitland River Run presented by River, and Maitland Mile will be staged on 2 June 2019 and will include the usual 4km, 8km and 12km courses, as well as a new half marathon distance of 21.1km. Over 800 runners and 1500 spectators from the Hunter and state-wide areas will hit the pavement and river banks of Maitland.  Local and Sydney based mid distance runners will also be lining up for the feature race which is a unique "street mile" (1609m) running a race through the old mall (new Levee) and along the top river walk of Maitland. There is no shortage of runners and walkers, looking to improve their time on the picturesque course.
The main course will be 4km's long and include the parts of the old High St Mall (The Levee), Cathedral St, and the river bank foreshore. Runners in the multi-lap courses receive huge encouragement as they re-enter the start line and finally to the finish area to the cheers of the large spectator crowd. With the start and finish both in the new Levee, it allows easy access for runners, spectators and shoppers to the area.
Local charities will benefit from the event, with runners encouraged to fundraise for their favourite charity.
For more information on the course or entry information visit www.maitlandriverrun.net or call Paul Humphreys on 49348138.