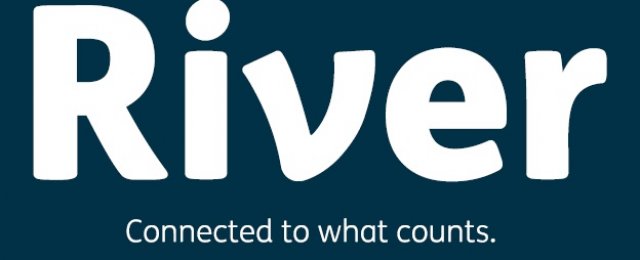 Update 3 of 3 - Event on Track!!! - Sun 6th June. 
This is an update email for those who have entered the 2021 event.
We are good to GO for our Sunday June 6 date!
Check this mail out and feel free to contact us via phone or email for any questions.
Course Video below
NEW VENUE - MAITLAND REGIONAL ATHLETICS CENTRE - Site Plan
Entries closing soon. Limited entries available!!
If your family or friends have been putting off entering, we suggest you do not delay. We have a strict limit of 450 runners.
As a local Maitland business, at H Events, we appreciate dealing with local businesses that understand how important it is to give back to the community. Our Naming Sponsor River understands the importance of an active and healthy community. They are also constantly planning for the future. Fortunately with their new 'state of the art' office, River have heavily invested in technology. This provides them with the ability to allow some staff to work from home if needed, properties to be advertised and viewed through digital portals and social media platforms and they even have online auctions! At River, it's business as usual and they are always available to their community wherever needed.
Watch out for the River Chocolate Wheel where you can spin and win for a small donation to Beyond Blue. 
Course and Race Briefing video for 2021
Pre /Post Event - and Spectators
With the relaxation of some COVID rules, we can partially move back to having more activity at this event. That said we MUST still act in a COVID Safe manner.  A few notes:
Remember that we must limit the number of spectators in our event area, in particular at the start when all competitors are marshalled. This will require spectators to move away from the start areas and congregate away from the main area. There is plenty of room at the Centre in the stands and around the track. 

Everyone MUST at all times socially distance and masks are welcome but not mandatory in close contact. We have COVID marshals who will monitor this.

There will be no formal mass presentation of awards. Awards can be collected from the admin area as our results are confirmed. This is likely to be about 30 min after you have finished. 

Finisher medals are available at the finish line. 

Results will be live 

http://heventstiming.racetecresults.com/StartPage.aspx?CId=16596 
Food and Coffee available on site. 
Course Information
The new course will start on the track in the newly opened Maitland Regional Athletics Track off the eastern end of High St. This new world class facility will become the start, finish and lap area for each 4km loop. Runners will start on the track and run approx. 300m to a gate on the western end of the facility. They will then follow the path past the Sports Field and run across James St into Odd St. Traffic controllers will be in place. They will then cross Hunter St onto the path and shoulder of Hunter St and run towards the river bank. They will then climb onto the riverbank and then run north under the Belmore Bridge and towards the park in Sempil St just north of the Court House. They will then return the same way and complete the lap on the last 100m of the track. The course is very well marked.. The Half Marathon will this year run 1.1km on the track and then start the loop to complete 5 laps of the above course. The Mile uses a straight 1609m course on the track. 
There is total $2000 on offer for Mile Open Male and Female 1st, 2nd and 3rd place. 
Race Times  
6.30am         Race office opens at The Maitland Regional Athletics Centre, High St  
7.30am         Half Marathon starts 
8.45am         River 12km run event
9.45am         River 8km run/walk event
10.45am       River 4km run/walk event
11.30am       River - Mile Sprint event
Where/when do I pick up my race kit?
Race Kits including your start BIB number, timing chip and free souvenir event shirts (shirts received only if entered by 28 May ) will be available on the following dates and  locations:
Sunday pick up ONLY
Sunday 6 June - 6.30am-11am , Maitland Regional Athletics Centre, 226 High St Maitland. Entries should be collected at least 45 minutes before race start times. 
Note for our new low contact race kit pick system, you will need you smart phone to check in. 
Kit collection by other people
We can allow a fellow runners to collect your kit. They must be in the race and or have photo ID or have written authority to collect your kit. We will not give your kit to anyone!
Where can I park and what roads are closed?
Ample parking at the centre or in the skate park area close to the centre. Please DO NOT parkin Odd St or Hunter St. 
What will be available at the aid stations?
There will be 2 aid stations on the course at 2km and 4km. This will have water and electrolyte on offer.  Please drink and dispose of the cups in the bins around and past these areas. There will be fruit available at the finish line. 
Volunteers from Rotary
Say thanks to the great volunteers from East Maitland Rotary Club who are fundraising during the event. Their team will be on site to help you find your way around the course. 
Post event venue
If you are looking for a post event celebration meal and sparkling ale, check out our mates at the
The Pourhouse on crn Lee St and High St Maitland, just 500m up from the Track. A great atmosphere, food from 12-2pm and a big selection of craft beers and wine. Best to book on their Facebook page to get a table.
https://www.facebook.com/search/top?q=the%20pourhouse​ 
Please pass this information on to any team members or competitors who may not receive this email. 
One more update for entered competitors on Friday. 
Paul Humphreys
Event Director
H Events
[Sender_Name]
[Sender_Address], [Sender_City], [Sender_State] [Sender_Zip]