H Events Christmas Newsletter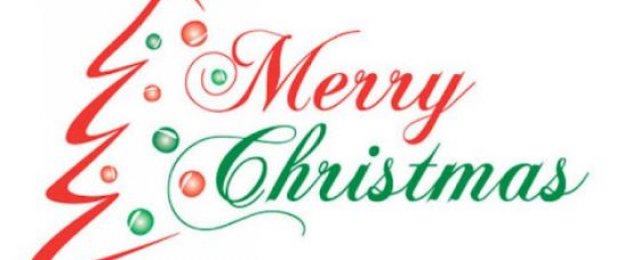 Welcome H Events Christmas Update - Newsletter
We are looking forward with confidence and will continue to stage fun, healthy and exciting events in the Hunter Region and a few new ones in broader NSW. We hope you are well and ready to get back racing. 
Below is some news and tips on our upcoming events. Check them out and feel free to contact us via phone or email for any questions. Call or email Paul @ 0249348138,
paul@hevents.com.au 
Thanks for racing with us in 2021. Congratulations to everyone that reached their fitness goals and enjoyed the excitement that racing brings. BRING ON 2022.
NEWS and 2022 EVENT SUMMARY
City of Newcastle Island Triathlon Festival - Stockton near Newcastle - A new 3 day Festival of Running, Swimming and Riding in a cool, very chilled coastal town just 700m across the harbour from the City of Newcastle

AN EVENT BY OUR FRIENDS

- Westpac Rescue Helicopter Service RIDE 4 RESCUE MTB Series - Sat 19 Feb - Hunter Valley, 26 March Awaba, 14 May Dungog - OPEN NOW. BE QUICK
Kurnell Triathlon - We are waiting on approval for a new version of this Iconic Sydney based Triathlon, PLANNED FOR 27 March - SAVE THE DATE. MORE SOON. 
City of Newcastle NewRun - Newcastle Running Festival - 3 April - Marathon, 1/2, 10km, 5km, 2km . 

AN EVENT BY OUR FRIENDS

 - Westpac Rescue Helicopter Byron Coastal Walk - Sat 30 April - OPEN NOW
Maitland River Run - presented by River Realty - on again Sun 5 June - 1/2, 12km, 8km, 4km, Maitland Mile has $$$
Winery Run on again at Wandin in Lovedale - Sun 17 July - 1/2, 10.5km, 5km and 2K4Kids
Quarry Mining Wollombi Wild Ride - on again Sat 3 Sept - Ride 60km, 32km or 13km - MTB or Gravel Ride
Maitland Triathlon - Sunday 9 Oct 2022 - (earlier date) - SAVE THE DATE
Sparke Helmore Newcastle City Triathlon - (later than usual) Sun 20 Nov 2022 - SAVE THE DATE 
Wrap up footage from Quarry Mining Maitland Triathlon is HERE
New - Island Triathlon Festival 4 - 6 Feb
This new 3 day Triathlon Festival will be a celebration of swimming, running and cycling in a truly inclusive environment. The event will be staged from the Foreshore of the beautiful coastal township of Stockton, which is located just 700m across the Harbour from Newcastle, the 6th biggest City in Australia. The event will offer a Friday evening Sunset 7km event, Aquathlon (Swim, Run only) on Saturday morning and Sprint, Standard and Oceania Paratriathlon event on the Sunday. The event will cater for novice or elite competitors and also offer relay team options. With the co-operation of the community we will be able to offer a beautiful flat fast course with a picturesque backdrop across to Newcastle, just a 5 min Ferry Ride away. 
Entries will be limited so don't miss this great new event in the heart of the Triathlon savvy Hunter Region.
PS For the record, Stockton is NOT an island....but feels like it is a world away from the City hustle. 
Check out Stockton near Newcastle
CITY OF NEWCASTLE - NEWRUN Sun 3 April
On Sunday 3 April, Newcastle will stage the 15th annual City of Newcastle NewRun – Festival of Running. This will include the City of Newcastle Marathon and 4 x lap Relay (42.195km), Marathon Tyres ½ Marathon (21.1km), Newcastle Herald Hill to Harbour 10km,  Athlete's Foot and HOKA Fort 5km, and Hunter Valley Orthodontics 2k4Kids races. The past 15 years have seen the course move from a single 10km event to a full-blown Running Festival, with races for all standard of recreational and elite runners. Over 3000 runners are expected across the event.  Don't miss this festival of running in Newcastle. 
WESTPAC RESCUE HELICOPTER SERVICE
10TH BYRON COAST CHARITY WALK
The Byron Coastal Charity Walk will  be celebrating 10 years in 2022. Walk 12, 24 or 36km along the beautiful Byron Coast and raise funds for the Westpac Rescue Helicopter.
The walk will start from Dening Park, Byron Bay and walkers can choose from three distances:
12km – Byron Bay to Broken Head Reserve.
24km – Byron Bay to Lennox Head SLSC.
36km – Byron Bay to Ballina SLSC. 
WESTPAC RESCUE HELICOPTER SERVICE
RIDE 4 RESCUE - Sat 19 Feb, 26 Mar, 14 May
Our friends at Westpac Rescue Helicopter Service are staging Ride 4 Rescue MTB, which is a new mountain bike series staged across three unique sites in the Hunter Valley, Dungog and Awaba. Supporting the Westpac Rescue Helicopter Service, the one day rides have something for everyone, open to both the experienced mountain biker and novice.
The courses are a combination of single track and fire-trail riding including some rocky terrain with 'easy' and 'hard' detours so you can manage your ride experience.
Choose your adventure by selecting the course length to suit your ability. Short, mid and long rides are available to all riders. The first ride held in the Hunter Valley on 19 February 2022 offers riders three courses: 23km (or 15km), 46km and 69km. E-bikes welcome!
It's time to get your blood pumping, so rustle up your friends and family to come soak up the atmosphere.
River Realty Maitland River Run - Sun 5 June
 After last year's successful Maitland River Run presented by River Realty, being postponed until later in the year, the event was staged for the first time at the new Maitland Regional Athletics Centre. The event was a huge success and we will continue staging the event there in 2022. This is a seriously good sports facility and we are grateful to be able to use it as the event venue. The event will offer our 1/2 marathon, 12km, 8km and 4km distances as well as the Maitland Mile (1609m) which will continue to be a track Mile, with $3000 in prize money on offer. Local mid distance runners will be lining up for the feature race on the new 'world class' track. There are finisher medals for everyone and a great atmosphere on the finish line.  
Winery Run - Hunter Valley at Wandin
After 2 years of cancelled events H Events is proud to announce our event will continue in 2022. Our new 2021 venue partner Wandin in Lovedale in the Hunter Valley of NSW will remain our venue. The event will offer a 1/2 marathon, 10.5km and 5km running events and our traditional Kids Marathon 2km event. The new venue offers wonderful facilities attached to the cricket pavilion, with Wandin Estate set to offer a range of food and beverage options for the participants and spectators on event day. There will be a festival atmosphere with the event expected to attract over 2000 runners. SORRY NO MARATHON in 2022 !! It will be back soon! 
Quarry Mining Wollombi Wild Ride 
 This event will be back in 2022. After our first ever cancellation the event we will be on again on the first Saturday in September, 3rd  Sept. Make sure you bring a friend and a tent and make a weekend of it. There is free camping at the back of the famous Wollombi Tavern and achievable tracks and trails on offer for the 13.5k, 30k and 60k rides. This place is magical and the Tavern and community of Wollombi is so friendly and welcoming, which is why we keep coming back. We hope you can also make it. 
SPARKE HELMORE NEWCASTLE CITY TRIATHLON - Sun 20 Nov 2022
 The 29th staging of this iconic Newcastle event will be back at a new time of  Sun 20 Nov 2022. The change is due to the unavailability of our usual venue area on the Foreshore in February. We are also making some fantastic changes to the event including the return of the combined relay team age categories (120+, 150+, 180+) and putting a huge emphasis on business teams and family participation. Close to Christmas, this will be a great way to celebrate with your team in a healthy and positive environment. Stay tuned for updates of the format and timing over the coming months. 
TriNSW have discounted membership from 20 Dec 2021
Our friends at Triathlon NSW lead a wonderful membership of affiliated clubs that offer local trainings sessions, social events and other athletes who love everything about running, cycling and swimming!  Not to mention the peace of mind that comes with insurance for all your training and racing.
Why become a Triathlon NSW and Club member?
Have a read of the Top 10 Reasons to Join Triathlon NSW in Season 2021/22.
How much is the membership?
From the 20th December, Triathlon NSW has a discounted membership which provides a 30% discount of our of Standard or Premium Triathlon NSW / Australia Membership.

Where is my local club? To find your nearest club: Find a Club (triathlon.org.au)
For sponsorship opportunities for any of our events contact Paul on 0249348138 OR email paul@hevents.com.au
[Sender_Name]
[Sender_Address], [Sender_City], [Sender_State] [Sender_Zip]