Final Race Update - Quarry Mining Maitland Triathlon 2020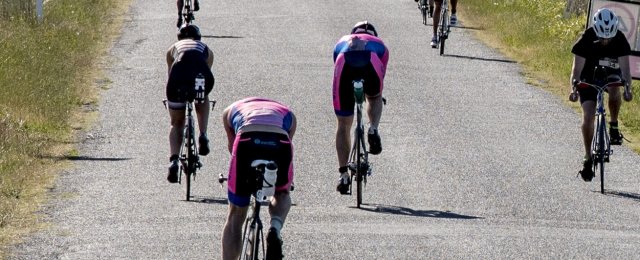 This is an update email for those who have entered the 2020 event. It repeats some of the first update. 
Check this mail out and feel free to contact us via phone or email for any questions. We are 'real' Hunter locals who live and race in the Hunter. We live it... and love it, and we hope to see you racing here soon. Call or email @ 0249348138, paul@hevents.com.au 
Entries CLOSED. WAIT LIST POSSIBLE. 
Tell  FRIENDS AND FAMILY that entries are now closed. As there will be NO RACE WEEKEND entries, if you are still keen to race, you need to register on the WAIT LIST and we will contact you via SMS if a spot is available. The SMS entry must be accepted before Saturday 7 Nov. Remember this is a COVID safe event!!
COVID Pre / Post Event and Spectators
It pains us to say that for this year, to comply with Health Orders, we need to ask that you Arrive, Race/Recover and Leave. A few notes:
Remember that we must limit the number of spectators in our event area, in particular at the start when all competitors are marshalled. Once the event has started and competitors are on the course we can allow more spectators into the area. Everyone MUST socially distance and masks are welcome but not mandatory. We have COVID marshals who will monitor this.

All spectators must scan the QR code and provide their details for COVID tracing. 

The swim and cycle can be viewed from the main street next to the bridge. Lots of cafes and shops to visit. 

There will be no formal mass presentation of awards. Awards can be collected from the admin area as our results are confirmed. This is likely to be about 20 min after you have finished. 

Results will be live at 

http://heventstiming.racetecresults.com/StartPage.aspx?CId=16596​
Qualifying Race Status for Age Group Worlds
If you are keen to race for your country next year, this event has been selected to be a qualifying race for the World Long Course and Sprint Distance Age Group Championships. There are three events including the MULTISPORT CHAMPIONSHIPS in Almere in Holland and TRIATHLON CHAMPIONSHIPS in Edmonton, Canada or Hamilton, Bermuda. Best to read the link below before deciding. This could be the year!!
Thanks for sticking with us in tough times!
A big thanks to the community and property owners of Morpeth and Duckenfield area for allowing this event to continue, albeit with a few changes. Also a 
big thank you to our major sponsor Quarry Mining for their on going support. Also thanks to Ted's Bike Shop, Hunter Valley Steel, Eyeline, Just Dig Deeper Coaching and our mates at Maitland Triathlon Club, TriNSW, East Maitland Rotary Club and Newcastle Surf Life Saving Club.  
Naming Rights Sponsor Quarry Mining is committed to promoting health and fitness within their team and will  'walk the talk' with a large staff team in the event. Quarry Mining  is looking forward to the event, which has created plenty of camaraderie within the team, led by example at the executive level. 
This event will implement a range of COVID SAFE practices to make sure we are all safe and also comply with current NSW COVID health orders. This will include the normal range of hygiene and social distances measure that we are all becoming used to in our daily lives. It also includes:
Reduced start numbers and spectator limits. You will be asked to self seed in the swim start with 1.5m between. 

Arriving and leaving the event zone is strictly from the crn Queens Wharf Rd and Tank St. 

Please marshal prior to the event with 1.5m between each participant

Participants should avoid close contact at all timesT

There will be only bottles water on drink stations. Bring your own electrolyte.

Bags will be allowed to be placed under the bike area. There is NO secure bag area 
Participants who have visited or had contact with any potential cluster or infection zones should not travel to Morpeth and should not participate in the event. 
This of course also applies to any person who is feeling unwell. 
Race Kit Collection:
Race kits can be collected from 1pm - 4pm on Saturday 7 November or from 5.30am on Sunday 8 November. Race admin is in the event compound as per below notes, at Queens Wharf Rd, Morpeth. (Morpeth Boat ramp). Saturday parking is on site, with Race Day parking along Tank St or Morpeth Rd early on race morning.  DO NOT PARK IN DRIVEWAYS!!!!
Relay Teams can be collected by one member, but all members must have signed the waiver, if someone else entered you. Individuals also need to agree and sign this form if you did not complete the entry online. 
Event Compound Notes:
Located at Queen Wharf Park (Morpeth Boat Ramp) off Queens Wharf Rd (opposite Tank St) at Morpeth. It includes:

All admin, sport expo (small due to COVID)  and team tents
Bike Compound
Start and Finish lines. 
Limited Food and Drinks due to COVID. Book into cafes in town for post race. 
Everything is within 100m. 

All parking is within the streets of Morpeth, early bird parking will be on Morpeth Rd or Tank St. Otherwise use High St. Do not park in front of driveways. DO NOT PARK IN SWAN ST. 
We may need to make some layout changes subject to boat ramp renovation completion. 
Due to some new turf around the NEW boat ramp we have had to change our compound around. See new map below
Note we have designed so earlier races can exit the area without bothering the longer races. Please rack in the correct area. 
Swim Notes 
Swim start is 6.45am for first wave of the Long Course event. Other events start at 7.05am for the Standard and 7.25am for the Sprint. Waves are allocated once entries finalised. There is only 1-2 min between waves. There are 2 Waves per event which are Male and then Female/Teams. You MUST tell us if swimming out of your wave. Swimmers must socially distance along the boat ramp when entering the water and also while marshalling along the start line. 
First turn buoy is half the distance of your swim. The course is stay left out and left back.  
Water quality is fine for swimming. Recent test swims by locals report great conditions. 
Water Temp is around 21 degrees C at the moment and likely to stay at this. This swim is expected to be wet suits optional if water stays at this temperature. A test will be done. 
Newcastle Surf Life Saving Club are assisting with water safety. There will be IRB's and paddle boards in the water. The river is approx 70m wide. The shore is never more than 35m away. The swim is up and back clockwise.  See map
The tide is high (1.2m) around 6.50am (but very hard to judge that far from the coast) therefore there will be very little tidal flow either way or potentially an assisting flow out and against flow on return. 
After recent rain the water is muddy (actually always a bit muddy) so please take advantage of the 2 hosing stations to wash off as you exit. 
There will be a practice swim by our mates at Just Dig Deeper Coaching at 12.30pm on Saturday if you want to have a swim. 
Cycle Notes
The start of ride is a 100m rise. Start in the correct gear for this and consider your shoes entry.  
The course is the best sections of Duckenfield and McFarlanes Rd . There are 2 climbs in each lap, but otherwise flat. 
There are 8 traffic controllers and 10 cycle course marshals. Traffic interaction is mixed with a closed section through main street, open wide sections with some local traffic and skinnier sections with very limited traffic. You are granted right of way in some circumstances, but should always be conscious of potential conflict. The road is hard!! Also a few new pot holes have opened up today ...so eyes open!!
Roads are country roads, with rough tar finish. If you stop pedalling, you wont go far!!. 
This is a NON DRAFTING event. Technical officials will monitor this. 
Run Notes
The course is very flat and after the rain...a bumpy gravel track. 
There is 1 drink station, on each 2.5km lap.
Course is closed to traffic. The course is gravel road, grass and small amount of tar.
We have made a small change to the loop. See the compound map above. It will be very clear.  
This event is assisting Rod Marshdale promote the great work of The Australian Heart and Lung Transplant Association. 
Watch out for Rod Marshdale in the event. He is living proof of the success of the transplant community. 
More updates coming soon for entered participants. 
[Sender_Name]
[Sender_Address], [Sender_City], [Sender_State] [Sender_Zip]