The 27th edition of this event will be 23 Feb 2020. Standard Distance Age Group Worlds Qualifier.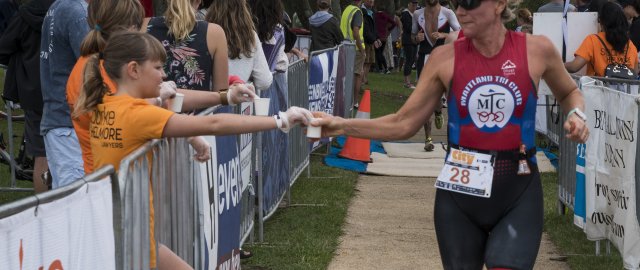 The 27th annual Sparke Helmore Newcastle City Triathlon is on again on Sunday 23 February 2020. The event will be staged from the Queens Wharf area on Newcastle Harbour, one of the most picturesque courses in Australia. Take part as an individual or member of a 2-3 person relay team. The atmosphere is electric with spectators close to the action on the Foreshore of Newcastle Harbour.
Lauren Parker Foundation Official Event Charity
Since a shock bike accident in April 2017 from which she sustained serious injuries including spinal cord damage, Lauren Parker has faced and overcome numerous challenges. Amazingly, in the space of 12 months Lauren qualified for, then competed at the 2018 Gold Coast Commonwealth Games where she won the bronze medal in Paratriathlon.

Only to follow this up by winning a bronze medal at the 2018 ITU World Championships, also on the Gold Coast. Lauren is now focussed on becoming World Champion in 2019 and then qualifying for the 2020 Paralympics in Japan.

The event is supporting The Lauren Parker Foundation and is asking you to consider fundraising for the foundation to assist Lauren achieve her goals in Paratriathon.

Any contributions will be greatly appreciated and will provide a big help to Lauren on her journey to become the best Paratriathlete in the world!

Share:
Course Video
Updates