H Tours - Alpine Austria
Tour Inclusions
Next tour TBC
Daily Schedule Summer 2023 Tour.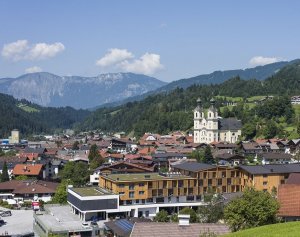 Tour Inclusions Summer 2023
Welcome to H Tours Austria. We are a passionate Australian based group event and tour company that specialise in tours to the beautiful town of Hopfgarten, in the Brixen Valley of the State of Tirol in Austria. Our team is Hanne (pronounced 'honey'), the real Austrian originally from Hopfgarten, and Paul… pronounced Powl, who is the 'would be' Austrian and has lived and worked in Hopfgarten for over 5 years.
---
Our tours are for those that value:
1.Shared cultural background: experience something through the eyes and with the guidance of some one who understand the culture and landscape of both Australia and Austria.

2.Being active and enjoying the benefits of a healthy lifestyle: based from a Hotel specifically designed for people to be active, you have the options to do as little or as much physical activity as you like. Check out the hotel at www.hohesalve.at
---
Tour Timing
The Tour will begin from Sport Resort Hohe Salve, Meirhofgasse 26, 6361 Hopfgarten in Brixental, Austria from 12pm Saturday 10 June 2023 and finish on at 12pm Saturday 24 June 2023. The tour remains at the hotel the whole time. Note there are 3 free days during the tour for you to recharge or explore. Note that all outdoor activities are subject to suitable weather conditions and may be rescheduled where possible to an indoor activity.
---
Tour Cost
$TBC AUD (per person twin share)
---
Tour Inclusions
1.Two local Austrian/Australian hosts

2.15 nights (twin share) accommodation at 4.5 star Sport Resort Hohe Salve, including access to the 800m2 fitness and wellness areas. (some fitness treatments are fee for service)

a.Breakfast included each day at the hotel

b.Thirteen (13) evening meals included at the hotel (drinks not included). A special themed Tyrolean evening included.

c.Two (2) welcome drinks

d.One (1) hour relaxing massage

3.One (1) mountain lunch

4.One (1) fish farm lunch (yes fresh fish you can catch and eat)

5.E-Bikes hire for 4 separate day Mountain Bike Excursions

6.Transport on six days of planned day trips. Also one return train ride to Kitzbuhel.

7.Excursion of Innsbruck including Swarovski Crystal World

8.Walking tour of Kitzbuhel and Mountain

9.Guided runs/walks

10.Three (3) lift tickets for use on planned activities.

11.White Water Rafting
---
The following are not included:
1.Flights or other Travel to or from Hopfgarten

2.Lunches (except the mountain and fish farm lunches)

3.Beverages or food at the hotel outside the packaged meals

4.Travel and or accident insurance (this is compulsory)

5.Spending money

6.Bike hire (outside the E bike hire)

7.Entry fees to Trail Run, Triathlon or Mounting Bike events.
Share:
Event Races
Updates