Wollombi Wild Ride - entries extended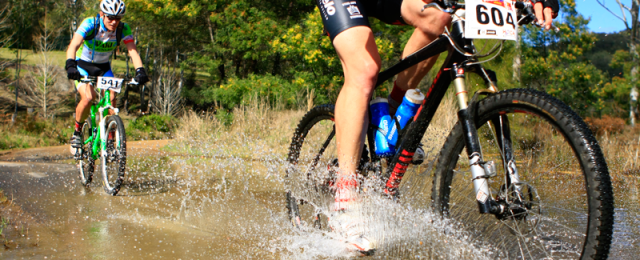 It would be hard to find a better spot to stage a MTB event than the back paddock of the Wollombi Tavern. Set in the middle of Wollombi on the south western edge of the Hunter and just 1.5 hours north of Sydney the event compound is right beside the pub, which offers great facilities and viewing spots for all events. Backing onto a beautiful creek with access to the course, the pub offers a limited amount of camping spots right next to the start line and there is plenty to do in the village pre, during and post event for both riders and spectators. 
Due to us not sending out a reminder last week, we have extendedearly bird entries to midnight Wed 27 Aug.
The other success story of this event is the non technical nature of the course. While we are the first to admit, there is not much single track on this course, it seems there are plenty of riders looking for a non technical course that has plenty of great climbs and descents. That said if you take on the 30 and 60km courses they are not easy and the trails surfaces range from ok to terrible, but that's what mountain bikes are made for! For novices, have a look at the short event, which is approx 15km, quite flat and some different terrain to get the heart rate going. 
If it's time to get some wheels, or the old wheels are a bit average, make sure you check out the range of Merida Bikes at Ted's Bike Shop. Ted's team will be at Wollombi, but if you need him before, go to www.tedsbikeshop.com.au. 
This year look out for the local massage and produce tents brought to the event by www.huntervalleygetabout.com.au . There is plenty to do in Wollombi, so why not consider making a weekend of it. 
Check out the web page www.wollombiwildride.net  Download a POSTER HERE