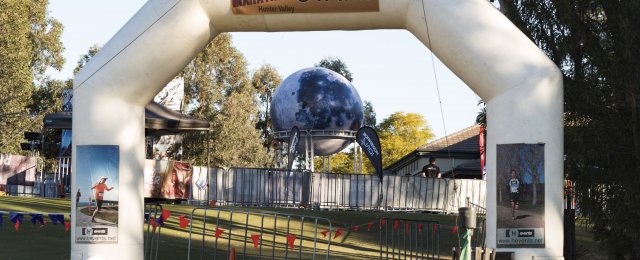 EVENT CANCELLATION FOR 2020
Hi Racers
It is with regret that we inform you that we must CANCEL the Hunter Valley Winery Running Festival for 2020. After postponing the event we have recently been informed that our venue is no longer available. We have tried to find an alternate venue, but given current circumstances and complexities of the course, it has been impossible. We trust that you will understand that this decision was not made lightly and we wanted to give you as much notice as possible. All existing entries will be either refunded, transferred to another event or credited. You can decide. See below. 
Like many other small/family run businesses in our community, H Events hopes that all our valued athletes can be understanding and flexible, given the unanticipated nature of what we are all facing in the world right now! 
We want to thank our former venue, staff, suppliers and volunteer groups for their flexibility and loyalty.
Current entries and options:
We can't offer to transfer to next year, as we are still working on a new course and venue for 2021. Therefore the options are to inform us of the option to :
 

Seek Refund
Transfer the value of entry to another existing event. See www.hevents.com.au for options. You have until 31 Dec OR
Hold the value of the entry to another H Events staged/owned event on our 2020/2021 calendar. You need not select that event now, as a credit note will be created for you to use at a later date.
The email address to inform us is admin@hevents.com.au
Managing your own response to COVID19
We sincerely value your patience at this unique and extremely challenging time.
Please pass this information on to any team members or competitors who may not receive this email. 
Please note that we are working on another vineyard event in the Hunter and will inform you as soon as possible. It will have a different format and style, but lots of great access to the vines and wines! Stay tuned!
Paul Humphreys
Event Director
H Events
[Sender_Name]
[Sender_Address], [Sender_City], [Sender_State] [Sender_Zip]