Race Update and Information - AW139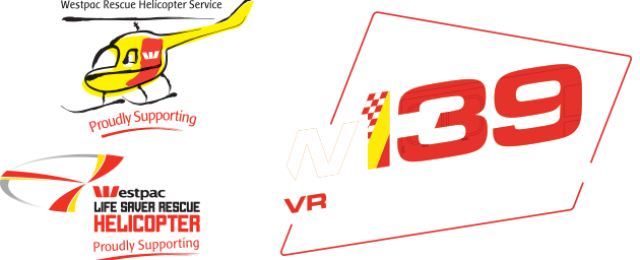 Welcome to the AW139 Ultra for Everyone
Hi Racers
Thanks for entering the AW139 Ultra for Everyone. We trust you enjoy the challenge you have selected and the camaraderie of the other participants. There are a few reminders and links for you below, but first we have a quick message from our official event charity, Northern NSW Rescue Helicopter Service.
The AW139 Ultra for Everyone is proudly raising awareness and funds for the Northern NSW Helicopter Rescue Service (incorporating both the Westpac Rescue Helicopter Service and the Westpac Life Saver Rescue Helicopter).  Through the Coronavirus health crisis, the Service's pilots, aircrew and engineers, along with the NSW Health Doctors and NSW Ambulance Critical Care Paramedics who fly with them, remain focussed on the delivery of superior medical care for those most in need across Northern NSW.  In the first 4 months of 2020 across their 3 bases in Belmont, Lismore and Tamworth they have flown well over 400 missions already.
This crisis has also had a significant impact on their ability to fundraise, as many of their events and fundraising activities have had to be cancelled or postponed.  This is where you can help – a large percentage of your registration fee for this event will go to supporting the Service but to make an even bigger impact you can help by setting up a fundraising page through Everyday Hero and set yourself a fundraising target of $100, $500 or $1000 and get your family, friends and workmates to sponsor you as your take on your challenge in June. It is fast, fun and simple to do, just click here to go to Everyday Hero - https://nfp.everydayhero.com/au/westpac-rescue-helicopter-service
Don't forget to tell your friends and family that all donations are tax deductible and with tax time approaching it's the perfect time to support the Service. Thank you for choosing to support your local helicopter rescue service.
This is done by clicking your personalised link that was in the Confirmation email you received when you entered. NOTE: If someone else entered you, they will have received the email. Please ask them to forward it on to you. If you did not see this, check the spam folder. If you are searching your emails search 'Order Confirmation @ HEvents Portal'. See below for a sample page link highlighted in yellow. A few points to note:
you can only log activity from Monday 1 June – 28 June.
if you are doing a weekly challenge, you need to log the activity in that week. It will show you the % of the task completed for each item
If completing monthly, you can log at any time during 1-28 June.
You can log distance anytime and as much as you like. Say 5km at a time etc.
As soon as you log activity and save you will appear on the results page. Access this from the web-page or use this link https://theautomatedclub.com/HEvents/Results/aw139ufe
Once you have completed each task it will show you as 100% completed.
When completely finished, you will have access to the finishers certificate.
Note: we have recently added Rowing as a challenge. When logging rowing you will need to select paddle as the discipline.  
From Monday 1 June the link will take you to a page similar to the below picture, which will allow you to log the activity. Log as many times as you want. 
Of course normally at these events we get to see each other in person. In lieu of this please feel free to post and comment on activities. We have lots of people participating from all over Australia and also New Zealand.
The virtual event offers a structured administration of your activity over the challenge, allowing presentation of your participation and completion. We cannot however be responsible for when, how or where you complete the activities of the challenge. During the entry process we will ask you to confirm that you are physically capable of completing the challenges. We will also ask you to confirm that you are entirely responsible for your wellbeing, health, and safety during the activity. Further during your activities, you will need to comply with:
1.your local community space, path, waterways and road rules, including using compliant and safe equipment. (this includes bikes, boats, helmets, shoes, google etc)
2.the current and revised National and State/Territory COVID19 rules on social gathering. We acknowledge, that many swim baths may not be available. If you choose to travel outside your local area to complete the challenge, please check current and revised travel rules before undertaking any unnecessary travel.
Integrity
We will be relying on the integrity of every athlete to log the results correctly. This includes but is not limited to:
1.Logging the correct time and distance for your activities. Ie. Using correctly calibrated distance measuring devices and recording the total time for an activity.
2.Making sure the course is a fair reflection of the activity. Ie. you can't run/ride downhill the whole way.
3.Swimming should be completed without the assistance of swim aids, however wetsuits are allowable in water less than 24 Degrees Celsius.
4.Making sure any uploaded photos, written posts and general comments are appropriate and respectful.
If you have questions, please contact Paul on paul@hevents.com.au
Thanks for supporting local events and charity fundraising. 
Paul Humphreys
H Events - Event Director
CLICK FOR MORE EXCITING EVENTS BELOW
[Sender_Name]
[Sender_Address], [Sender_City], [Sender_State] [Sender_Zip]