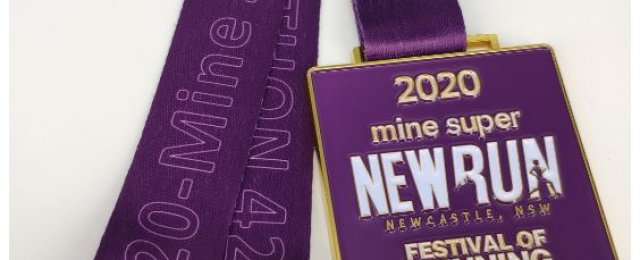 Hi Racers
It is with regret that we inform you that we must 
cancel
 the event for 2020. After proposing various amendments to the event format in order to comply with the current COVID health orders, and after consultation with various health and other authorities, we have come to the conclusion that our event is just too large and too complex to fit within the current or expect future Health orders. We thank the City of Newcastle events team, NSW Health/Ambulance and Police for their assistance in making this decision in the interests of Public Health. 
In particular we want to thanks you, the runners, for your patience in these difficult times. We also would like to thank our sponsors City of Newcastle, Marathon Tyres, Hunter Valley Orthodontics, Newcastle Herald and Queens Wharf Brewery for their support in these uncharted waters of a pandemic crisis. And finally a big thanks our passionate crew and the local volunteers and suppliers. Together, we are here for the long haul... and will get through this crisis. 
STILL WANT A MEDAL? - RUN THE DISTANCE AND GET YOUR COVID PACK SENT FOR THE COST OF POSTAGE. SEE DETAILS BELOW. 
With our event originally scheduled for April we had already purchased and received our 2500 bibs and medals. These are all dated 2020. To save wasting these items, we would like to offer 

ANYONE THAT TRANSFERS THEIR ENTRY TO 2021

, the opportunity to still have their bib and medal for only the cost of the mailing. Here is what you do:
Send a Self Addressed and Stamped padded envelope ($2.20) to

​H Events, PO Box 2251 , Green Hills 2323

We will mail the bib and medal to you.

You run the distance at your location, at your time.... of course you must be COVID SAFE!

Get a picture...of course. 

Send us the pic via our facebook site. We give you a wrap...as you deserve!!

Not quite as good as racing, but some consolation given the current crisis. 
You also get to race next year at no extra cost. 
Current entries and options:
All current entries and those who have already already requested to be transferred will automatically be transferred to the 2021 date (Sunday 11 April 2021). You are eligible to receive your 2020 bib and medal, see above for details. 
If you are not able  to or interested in participating in the 2021 event you have until 

Sunday 11 FEB 2021 

to decide if you will:

Transfer the entry to another person by going to the event portal. See instructions below. There is no charge to transfer until 11 Feb 2021 , OR
Inform us via email that your wish to transfer the value of the entry to another H Events staged/owned event on our 

2020/2021

 calendar. You need not select that event now, as a credit note will be created for you to use at a later date.
Request a refund. 
The email address is admin@hevents.com.au
Notes on transferring your entry to another person.
Go to the event entry portal https://theautomatedclub.com/HEvents/Enter/newrun2021
Look for the Change/Modify entry tab on the bottom right hand side. 
Follow the prompts to make the change.