Hunter Valley Winery Run and Moon Marathon Postponed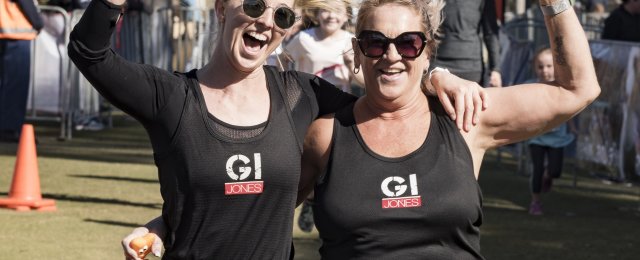 Hunter Valley Winery Run and Moon Marathon
POSTPONEMENT DUE TO COVID 19
Hi Racers
New Date – Saturday 28 Nov and SUNDAY 29 Nov 2020
As you may have been expecting  due to the COVID19 virus crisis, we have selected a new date to stage this event. This is, of course, subject to gathering restrictions allowing this activity. See below for entry option details. 
With the nature of this health crisis such that we are expecting a lengthy disruption to all our daily lives, we have allowed almost 30 weeks for the crisis to normalise. We eagerly hope this is enough time for the event to go ahead. 
Like many other small/family run businesses in our community, H Events hopes that all our valued athletes can be understanding and flexible, given the unanticipated nature of what we are all facing in the world right now!
We want to thank our sponsors, local approval stakeholders, staff, suppliers and volunteer groups for their flexibility and loyalty.
EXISTING ENTRIES OPTIONS.
There will be some small adjustments to the start times relating to the late spring sunrise and set times. This will be communicated prior to the race. All courses remain the same, however our half marathon course will no long head out on Deasys Road. 
Current entries and options:
All current entries will automatically be transferred to the new dates (either Sat 28 Nov for the Moon Marathon or Sun 29 Nov for the Winery Runs (21km, 10km, 6km and 2km).
If you are not able to participate on the new date you have until 

Sunday 4 Oct 2020

 to decide if you will:

Transfer the entry to another person by going to the event portal. See instructions below. There is no charge to transfer until 4 Oct 2020 , OR
Inform us via email that you wish to transfer to the 2021 Winery Run event date, planned as 19-20 July 2021, OR
Inform us via email that your wish to transfer the value of the entry to another H Events staged/owned event on our 2020/2021 calendar. You need not select that event now, as a credit note will be created for you to use at a later date.
The email address is admin@hevents.com.au
Notes on transferring your entry to another person.
Go to the event entry portal https://theautomatedclub.com/HEvents/Enter/huntervalleyrun
Look for the Change/Modify entry tab on the bottom right hand side. See below
Follow the prompts to make the change. 
Managing your own response to COVID19
We sincerely value your patience at this unique and extremely challenging time.
Please pass this information on to any team members or competitors who may not receive this email. 
Paul Humphreys
Event Director
H Events
[Sender_Name]
[Sender_Address], [Sender_City], [Sender_State] [Sender_Zip]