H Events COVID vaccination policy for Maitland Triathlon 2021 (Amended 11 Nov 2021)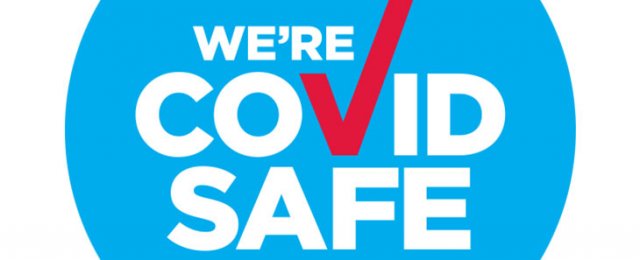 H Events COVID vaccination policy for Maitland Triathlon 2021 (Amended 11 Nov 2021)
With recently released Government Health Orders mandating that until 15 December 2021 businesses cannot  allow non double vaccinated patrons to attend their events, this requries us to amend our previous policy. Therefore as at 11 Nov 2021 point 1 and 2 apply below. HOWEVER, if double vaccination rates reach 95% this rule may change and point three will be allowable.
We apologise if this sounds complicated, but are just trying to follow the rules!!
To clarify our policy for this Event for our participants, spectators and suppliers/crew/volunteers.
To participate in the event and or attend the Maitland Triathlon main event compound to be staged on Sunday 12 Dec  2021, 5am - 1.30pm,  you will need to:
Be able to prove via a valid proof source that you are double vaccinated. See HERE for methods. We expect that a simple upgrade of the Services NSW COVID check in app will allow this. You will also still need to sign into the Event QR code. OR
Provide a valid exemption from receiving a COVID 19 vaccination . See HERE  for valid exemption options. You will also still need to sign into the Event QR code and also meet point 3. OR as stated above if the 95% rate is reached,  point three will apply for non double vaccinated patrons.  
Provide a negative COVID 19 test result that is not more than 3 days old. 

You will also still need to sign into the Event QR code. 
We will have security guards checking the above on entry to the main event compound at the above times. 
If you are currently entered and cannot meet, or are not prepared to meet

one

of the above conditions, please email us and we will refund your entry, minus a $20 administration fee.
Further, note that H Events:
accepts the rights of an individual to not get vaccinated against the COVID 19 virus, however: 

Encourages everyone to get vaccinated against the COVID 19 virus.
Have made this decision after reading the volumes of evidence presented by numerous reputable sources. 
Will enforce the above policy as is practical in the designated Event Compound area located at Queens Wharf Park off Queens Wharf Rd, Morpeth on Sunday 12 Dec 2021, from 5am - 1.30pm. Until the cycle legs starts, Queens Wharf Rd will be fenced and is the only entry point. 

During other set up and pull down sections the Park will be open to the public at all times and normal NSW Health rules apply. 

All other public areas of the cycle leg are not under our control
H Events will review the above policy on an event by event basis and or on the basis of changing Government Health orders and the practical applications to our major outdoor event settings. 
The above policy seeks to protect our participants, spectators, 
suppliers/crew/volunteers and the general community against the increased possibility of becoming infected by the COVID 19 virus. 
Regards
Paul Humphreys - Owner and Event Director - H Events