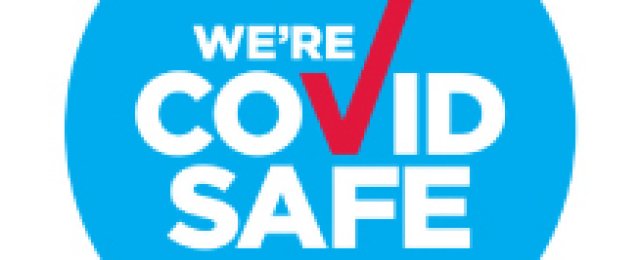 Event Updates No 1 of 3 - We are go!
After a few 'stops and starts' we are all good to go for this year's event. Below is some news and tips on our upcoming 12th annual Wollombi Wild Ride Mountain Bike Event in the Hunter - set for Saturday 26 Sept (3 weeks later than usual). PLEASE NOTE IN PARTICULAR THE COVID MEASURES BELOW THAT MAY AFFECT YOUR ABILITY TO TRAVEL TO THE EVENT. Check it out and feel free to contact us via phone or email for any questions. We are 'real' Hunter local people, not international corporations or interstate nomads. We live and race in the Hunter. We live it... and love it, and we hope to see you racing here soon. Call or email @ 0249348138, paul@hevents.com.au 
Thanks for sticking with us in tough times!
A big thanks to the community and property owners of Wollombi for allowing this event to continue in these complex times, albeit with a few changes. Also thanks to our major sponsors Quarry Mining and supporting sponsors Wollombi Tavern, Undercliff Winery and Ted's Bike Shop. In particular thanks to the Laguna Volunteer Rural Fire Brigade for their assistance. 
COVID CHANGES AND NOTICES
POTENTIAL COVID TRAVEL RESTRICTIONS
This event will implement a range of COVID SAFE practices to make sure we are all safe and also comply with current NSW COVID health orders. This will include the normal range of hygiene and social distances measure that we are all becoming used to in our daily lives. It also includes rules to be sent out soon around:
Reduced start numbers and spectator limits

Arriving and leaving the event zone

Waiting areas pre event

Starting groups (to be assigned just before the event)

On course protocols
​
 Please note also additional dynamic requirements which may affect the ability of existing entered riders to participate. In the case that the below recommendation require us to reject riders and or if riders choose to voluntarily withdraw, we will honour our commitment to refund their entry. NOTE: 
Riders from current HOT - SPOTS, in particular areas of Sydney (on the week of the event) or who have visited or had contact with any potential cluster or infection zones should not travel to Wollombi and should not participate in the event. This is irrespective of your home address, however those from

outside

the Hunter, Newcastle and Central Coast region should pay particular attention. These CURRENT zones can be seen at the NSW Health site
https://www.nsw.gov.au/covid-19/latest-news-and-updates#latest-covid-19-case-locations-in-nsw
This of course also applies to any person who is feeling unwell. 
We will undertake a review of the above on the week of the event, however if you wish to voluntarily withdraw from the event, please contact us on paul@hevents.com.au 
COVID Safe
This event must be COVID safe at all times. Please note:
Sick or been in or near a HOT-SPOT or infection zone? – DO NOT ATTEND!
Socially distance AND avoid any crowding
Wash your hands
Sign in on site. Bring only essential support crew.
Respect the small local village capacity and COVID rules
DO NOT enter the Tavern groups from the event area. You MUST enter from the top area and sign in to enter the Tavern. You are welcome but must respect the COVID rules in place.
Follow COVID or Event Marshals instructions at all times.
Start times
Start times are below, but we are creating various smaller waves (to be advised) which we ask you to comply with to avoid congestion at the start. If you think you are a podium chance you are welcome to start in the first wave - but you must let us know at rego. To make sure the start line is orderly we will also be asking you to walk over the timing mats to register your start time. Please be careful. The start area is the same as 2019 (which is also the finish line in 2020) from the back paddock of Wollombi Tavern to the exit onto Yango Creek Rd. 

Wild Long Approx 64km - 8.00am
Wild Mid Approx 30km - 9.15am
Wild Short Approx 12.5km - 9.30am
Event Kit collection – Friday afternoon from 4-6pm or Saturday from 6.30 - 9.00am
Wollombi Tavern
lower paddock
, 2994 Great North Rd Wollombi (intersection with Wollombi Rd) as above. You must collect your registration kit at least 45 minutes before your race start. You must socially distance while lining up and marshalling.
Parking
On the lower carpark on the southern side of the Tavern. Do NOT park on Yango Rd. Parking may become difficult later in the day, but please respect the locals by NOT PARKING in driveways etc.
DO not enter via the pub top entrance.
You must enter the event via the car park entry or the main paddock entry gate.
Toilets
Please do not use the Tavern toilets. There are some portaloos near the admin area at the bottom of the paddock and good quality public toilets 200m away in Slacks Park off Yango Cr Road. Please respect the COVID rules.  
EBike and Single Speed Category 
When you pick up your race kit, let us know if you are using an E-Bike or single speed. For E-Bikes we will of course put you in your own category. Single speed will be eligible for the overall and age category prizes but will have a separate category we will recognise.
 
Water refills on the course
With the course change there will be a drink station at:
23km into the 30km ride
23km and 54km into the 64kkm ride.
You must NOT self-serve from water containers. We will have a NO CONTACT FILL SYSTEM. We suggest you take 2 bidons if possible, for the 30 and 64km. For the 64km we also suggest taking some snacks and food. DO NOT litter!
Course marshalling
Laguna Rural Fire Service volunteers are assisting with the event at key points. We have communication with each marshal point. If you have difficulties, please ask for assistance at a marshal point. There is also a sweep vehicle with First aid is on hand.
Weather
There has been substantial rain in recent months and plenty of water in the causeways!! The track handles a bit of rain so don't panic if we get some rain over the coming weeks.
 
Pre and Post event hospitality
We are sorry to say that our COVID planning means we can't offer any pre or post event activities. This includes a presentation. You are welcome in the village, but if you intend to dine you should book. Also be conscious of the local shop capacity.
 
No Presentation
We cannot have an award ceremony this year. Overall and category winners can collect their trophies from the admin area and have 'COVID safe' photos taken.
Event Sponsors
Thanks to our event sponsors Quarry Mining, Ted's Bike Shop, Wollombi Tavern, and Undercliff Winery. 
A big thank you to the Wollombi property owners and community.

HAVE FUN and BE SAFE
Just a quick tip. The course has a some great climbs and descents, please be responsible.
MORE event updates will be sent out next week.
[Sender_Name]
[Sender_Address], [Sender_City], [Sender_State] [Sender_Zip]