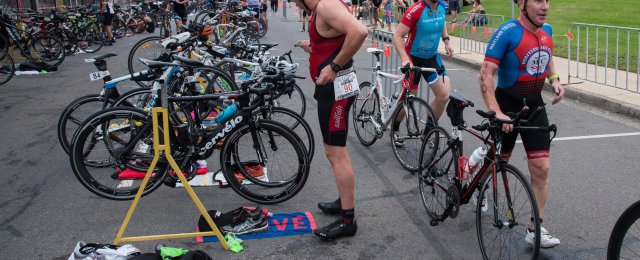 Race Update No 1 - 2020 
Thanks for entering this years Sparke Helmore Newcastle City Triathlon. In particular thanks to those local triathletes who have chosen to race local and those visiting Newcastle. No matter what your level of participation, this year offers something for everyone . Apart from being the very first triathlon for many of you, we are fortunate to have been awarded honours as:
Triathlon NSW State Championships for Standard/Olympic Distance

ITU Age Group World Championship Qualifier Status for Standard/Olympic Distance
This event could not be staged without the support of our presenting sponsor Sparke Helmore Lawyers and our Leg and event sponsors Doma, GHD, Coal Services. We also thank our supporting sponsors AECOM, Eyeline, Hunter Valley Steel, Queens Wharf Hotel, Ted's Bike Shop,Merida Bikes, Bengalla Mining Company, Broadley Signs, NBN News and The Newcastle Herald. Below is some news and tips on this years event. Please read and pass onto anyone in your team who may not receive the mail. A full race booklet will be available 10 days before the event. This will be include in the next update. 
Download a poster for the office
Entry Reminder - colleagues, friends or family
Standard Entries and Shirt offer closing Sunday 9 Nov - 11.59pm.
Let you friends, colleagues or family know that standard entry prices will increase as above. Tell them to GET MOVING! Please send this on. 
Important Dates/Times in 2020
Sun, 9 Feb (midnight) - standard entry fees and shirt offer close

Wed, 19 Feb (midnight) - on-line entries closing

Sat, 22 Feb 10 - 4.30pm - race kit collection, late entries, sport expo. 

Sat, 22 Feb 2pm - Race Director Q and A for any participant

Sun, 23 Feb 5am - 

race kit collection, 

late entries, sport expo.  

Sun, 23 Feb - race starts (race briefing always 15 min before on the Wharf)

6.30am - Olympic/Standard Triathlon (subject to light) . Note: new swim start. 

8.15am - Sprint Triathlon 

9.45am - Enticer Triathlon

11.30am - Race Presentations 

Sun 23 Feb - Live music at Queens Wharf Hotel
Note all activities are based around Queens Wharf Hotel and car park and Foreshore. 
Course Information and News
This year's swim leg is sponsored by DOMA. The swim start is located 15m east (towards Nobbys) from the end of Queens Wharf, (except for the Olympic Distance Race, which now starts off the western end of Queens Wharf. This is a recent change). The entry for the 750m and 300 swims and exit for all swims will be a set of scaffold stairs. Swimmers will start and swim east and turn at their respective turn points and swim back to the exit ramp. Note the exit ramp will require you to swim onto the ramp, stand and step out via the stairs. There will be helpers to assist. Note the 1500m swim is an anti- clockwise lap and the 750m and 300m swim are clockwise. This relates to an incoming tide until 9.30am. Swimmers will swim against the tide on the way out and with it on the way back. Negative splits...here we come!!
This year's Cycle Leg is sponsored by GHD. The cycle leg is one of the most picturesque Triathlon courses in Australia, traversing, the Newcastle Foreshore, Nobbys and Newcastle Beaches, South Newcastle cliffs and King Edward Park. The bike compound for the Triathlon is located in Market St Lawns
. There is a 150m - 270m run to the transition areas. 
A few points about the GDH Cycle Leg.
the Olympic/Standard distance event climbs King Edward Park 5 times. The climbs total just 1.3km of a 7.4km course. The course has one other small climb both ways and is otherwise flat or downhill. It is not an easy ride, and has some technical cornering, especially at the the right hand turn from Watt St to Shortland Espl/Church. There are also some raised speed humps along the course. Please pay attention to your speed and grip when approaching these. 

the Sprint Distance event climbs King Edward Park just 3 times on the same course. 

the Enticer Distance is just 3 laps  and will turn before the Zarra St intersection make it 12km in total. There are two small climbs on each lap. 

you must have a roadworthy bike and approved correctly fitted helmet. They could save your life!

the mount and dismount lines for your event will change as the races progress. 
This year's Run Leg is sponsored by Coal services. The run leg is also one of the most picturesque Triathlon courses in Australia, traversing, the Newcastle Foreshore and Camp Shortland (note: we will no longer run on the break-wall) 
. It is completely flat! Runners will exit the transition area on the western end of their compound and cross Wharf Rd to a chute where they will run east towards the swim exit and finish area. They will turn left at the eastern end of Queens Wharf Hotel and then right to follow the chute to run parallel with the harbour and foreshore paths that lead towards Nobbys Beach. Past the Ferry pilot station runners will turn left into a chute that heads around the back of Horseshoe Beach car park and Camp Shortland to a turn point and then returns on the same course until the park opposite the old bus layover area. Runners will be directed left into the park paths that bring them back to a turn point next to the finish chute. They turn right and complete the correct amount of laps. After the final lap they will enter the finish line.  There is a drink station every 2.5km. 
Needs some extra speed. Then call in and see Scott from Ted's Bike Shop. They have a massive range of bikes and accessories. They also have loads of experience in Triathlon and every sort of cycling. If you need a service pre race, you need to get in quick. Call in to Garnet Avenue in East Maitland, c
ontact Scott on 0249336620 or check out the Facebook link from the logo.
Frequently asked questions. 
Can I wear a wetsuit? - Yes if the water temp is under 24 degrees celsius. The water is 23 at the moment. 

Do i have to wear a swim cap in the swim? - Yes, it is a safety requirement. 

What sort of bike do i need? - any roadworthy bike and an Australian Standard helmet.
Can one person pick up the team kits?- Yes, if all team members have signed or agreed to the race waiver. Available HERE or on race day. 
Can i change a team member? - Just email paul@hevents.com.au to make a change up to the Wednesday. On race weekend, just make sure the person has signed the waiver. Download HERE
Were can i park? - There is plenty of paid parking in Argyle St and Bolton St parking stations and the Honeysuckle. The tram will be working from Wickham interchange. Bikes not allowed on the tram. Just ride them!
Where do team members meet to change over? - Cyclists and Runners wait in the bike compound at their bike. You will be instructed were on race day. You must change over the timing chip. 
Can i wear shoes from the swim to the bike compound? - Yes just leave some thongs or old joggers at the swim exit (out of the way of other swimmers). 
Can we bring a team tent to the event? Yes, team marquees are available for hire or you can bring your own. Contact paul@hevents.com.au for more information. 
Check out last years wrap up video. More updates soon! 
[Sender_Name]
[Sender_Address], [Sender_City], [Sender_State] [Sender_Zip]