City of Newcastle Aquathlon
City of Newcastle Aquathlon
DATE TBA
City of Newcastle Aquathlon

Race Sponsor
Sat
1 Jan
Start:
9:00am
Location:
Newcastle Foreshore
Distance:
750m swim and 5km run
Price:
$75 - Ind or $90 - 2 pers team(plus processing fee) Sport Licence fees apply.
The Newcastle Aquathlon will be staged on DATE TBA along the edge of the beautiful City of Newcastle's Harbour and Foreshore. With a perfect location to get active in Newcastle, the event has been granted qualifying Status for the World Age Group Championships for 2021 in Almere, Netherlands. The course is a 750m swim in Newcastle Harbour and 5km (2 x 2.5km lap) run along the Harbour Foreshore and newly renovated break-wall.
Who's it for?
Anyone who can swim and run the required distances or teams of 2 who can take on one discipline each.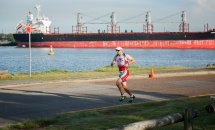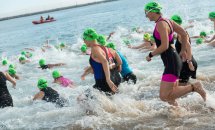 Share:
Event Races
Updates