Mongrel Classic Hunter
Event Info
19 Oct 2019
Race Information
Date and Location
To be held Saturday 19 Oct 2019.
Staged from Richmond Vale Rail Museum off Leggets Drive Richmond Vale (near Kurri Kurri, in the Hunter Valley)
Races on offer (note courses are mostly 'single track')
1.The Full is an approx. 60km ride (must be 16yo +)
2.The Half is an approx 40km ride. Yes we know 40 is not half of 60!! (must be 14yo+)
3.The Pony is an approx. 12km ride (must be 8yo +) - designed for non-serious riders, novices and family groups. Held close to the main compound on great single track course.
Note on Ages: We have set the ages to reflect the standard of ability to safely participate in the event. If your child is experienced, then we can give special consideration. Please contact us on paul@hevents.com.au to seek permission to enter children under the age category.
Entry Fees
The Full
$85 - early bird subtract $20
The Half
Adult $65 - Child $40 (Under 18y) - early bird subtract $10
The Pony
Adult $45 - Child $35 (Under 18y) - early bird subtract $10
The Pony - Family $120 (Max 4) - early bird subtract $20
Note Early bird entries until midnight 15 Sept.
All entries by 8 Oct 2019 received a free souvenir T Shirt and finisher medal.
Late entries after 8 Oct 2019 pay an additional $10
Entries on race day pay an additional $10
Start Times
The Full starts 8.00am
The Half starts 9.00am
The Pony starts 10.00am
Location
Race compound will be in the grounds of the Richmond Vale Rail Museum off Leggets Drive Richmond Vale (just south of Pelaw Main, close to Kurri Kurri, in the Hunter Valley) Just 20 min from Newcastle and 90min from Sydney.
Race Kit collection and late entries
At the Race Compound, Richmond Vale Rail Museum off Leggets Drive Richmond Vale, Race Day 19 Oct from 6.00am - 9.15am. You must collect your registration kit 45min before your race start.
The course/s
The courses all start and finish in front of the old Rail Museum and Platform of the Richmond Vale Museum. There are actually working train on this line.They will be used for the start gun. Thanks to the great volunteers from the site, there will be rides available later in the day. The courses all move away from the start and head almost straight into single track after a short area for people to sort themselves out. The course is been lovingly designed, marked and marshalled by the local Mountain Bike Community. Each section is named and has it's own unique character. The course has lots of turns, twists, drops, descents….you WILL NOT be bored. The course may be tweaked depending on weather and the kindness. Indicative course maps will be available shortly on the course section of each .
What you get for your entry fee.
1.Easy access to event info
2.Easy online entry system.
3.Direct contact to the local Event Director for course event info or question. We are real local people and have ridden parts of the course. We need to practice!
4.A souvenir T Shirt (if entered by 8 Oct 2019)
5.Special medal if entered by 8 Oct …or if we don't run out.
6.A souvenir Bike number
7.Electronic timing and results of your ride. There will be three timing points.
8.Race drink stations where required.
9.Traffic Management planning for the event.
10.A professionally run event compound and atmosphere.
11.One of the best local sports MC's in the business.
12.Public Liability Insurance held by the organiser and a sanctioned MTBA event.
13.Awards ceremony with spot category winner prizes and random
Aid Stations
There will be 1 opportunities to refill your water. This will be at 25km for The Full and 20 km for The Half. We suggest you start with two full bidons or a drink pack.There will be limited food also available. We suggest you take sufficient food for your ride.
Marshalling
The event is being assisted by the crew from Kurri Mongrels. There will be marshals at key intersections. If you are having difficulty or identify other competitors with problems, please let these marshals know and we will deploy the appropriate medical or logistical support. A sweep vehicle will collect any withdrawals and respond to any medical emergencies.
Insurance
H Events hold a sports public liability cover for this event. This does not cover you for personal injury. You are responsible for your own personal accident cover.
Accommodation
Home base for the Kurri Mongrels is The Station Hotel. Only a short drive to the venue check out their accommodation and meal options. http://www.stationatkurri.com.au/ . Other local accommodation is available on https://www.winecountry.com.au/
Parking
Parking will be available on the eastern side of the venue, just 300m to the start.
Results
Will be available live on race day on the link below.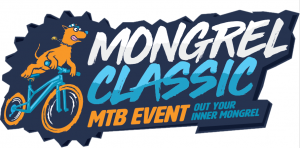 Share:
Event Races
Updates