COVID Information
News
BE COVID SAFE
The following are some of the changes we will need to make at upcoming events:
1.Participant numbers will be capped to comply with gathering rules. Enter early.
a. So far as possible, we will offer refunds or transfers for entries if the event does not proceed due to increased restrictions.
2.No-one who is unwell and or from COVID 19 'hot-spots' should attend the event.
3.Social distancing is required (staying 1.5m apart), when gathering at the event.
4.Event areas will be clearly marked with entry and exit points.
Read the full post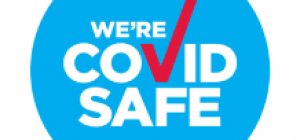 We have recently met with local stakeholders of our events and would like to announce that, subject to NO further restrictions being imposed in the Hunter Region, that our events planned for 2020 can proceed with 3 main area of change: READ MORE BELOW
Read the full post