AW139 Ultra for Everyone
News
1-28 June 2021
Rowing has been added to this great challenge. Either 13.9km each week or 139km over the month!!
Come on rowers. Get rowing!!
Read the full post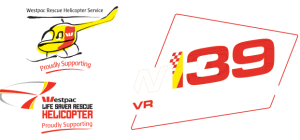 Thanks for entering the AW139 Ultra for Everyone. We trust you enjoy the challenge you have selected and the camaraderie of the other participants. There are a few reminders and links for you below, but first we have a quick message from our official event charity, Northern NSW Rescue Helicopter Service.
Read the full post