AW139 Ultra for Everyone
Sponsors
1-28 June 2021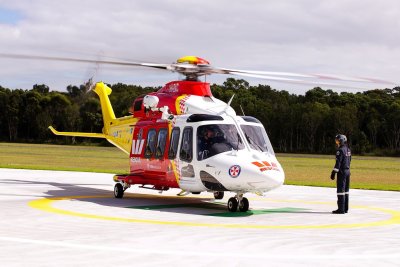 WESTPAC RESCUE HELICOPTER
This event is a community staged event to raise funds for the Westpac Rescue Helicopter and Westpac Lifesaver Rescue Helicopter. It is all about the workhorse of this rescue service, the AW139 and their team.

Four AW139 service 1.5m people throughout Northern New South Wales, from the Hawkesbury to the Queensland border, making it one of the leading aeromedical services in Australia.
The Rescue Helicopters operate from three bases at Belmont Airport, Lismore Airport and Tamworth Airport. Deep maintenance, engineering and administration are at Broadmeadow (Newcastle).
The AW139's cost $1,000 per hour in fuel, $1,000 per hour to run the engine, $1,500 for the airframe and for $500 avionics, that's a total of $4,000 per hour.
The AW139 helicopters are bigger aircraft capable of flying for longer, faster periods, covering great distances.
Share:
Event Races
Course Video
Updates