H Tours - Alpine Austria
May 2020 Summer Tour
Next tour 9-23 May 2020
May 2020 Austrian Summer Tour
Day 1 – Saturday 9 May – Arrive and get to know Hopfgarten
Arrive at Sport Resort Hohe Salve and spend a relaxing afternoon being briefed on the trip, exploring the venue and central village area.
A welcome dinner will start on the terrace with a drink and some live traditional music. Later we will move into the beautiful Gasthaus dining area for a sumptuous multi-course meal cooked by the head chef of the hotel.
Notes on Daily Fitness Options
Each day we will offer guests who have various levels of fitness some special pre breakfast work outs. These will include either running, walking, cycling (for those who have brought a bike) or swimming in either the hotel pool or local fresh water lake. There is an outstanding fitness facility that can be used in the hotel. Once the make-up of the guests is known, this can be scaled for each person's fitness and scheduled for the remainder of the tour. Of course, if you want a sleep in. That's ok too!
For keen runners and or cyclist who want to get a solid run or ride in, but still participate in the planned activities, we will, when possible co-ordinate guides to allow this to coincide with the planned activities.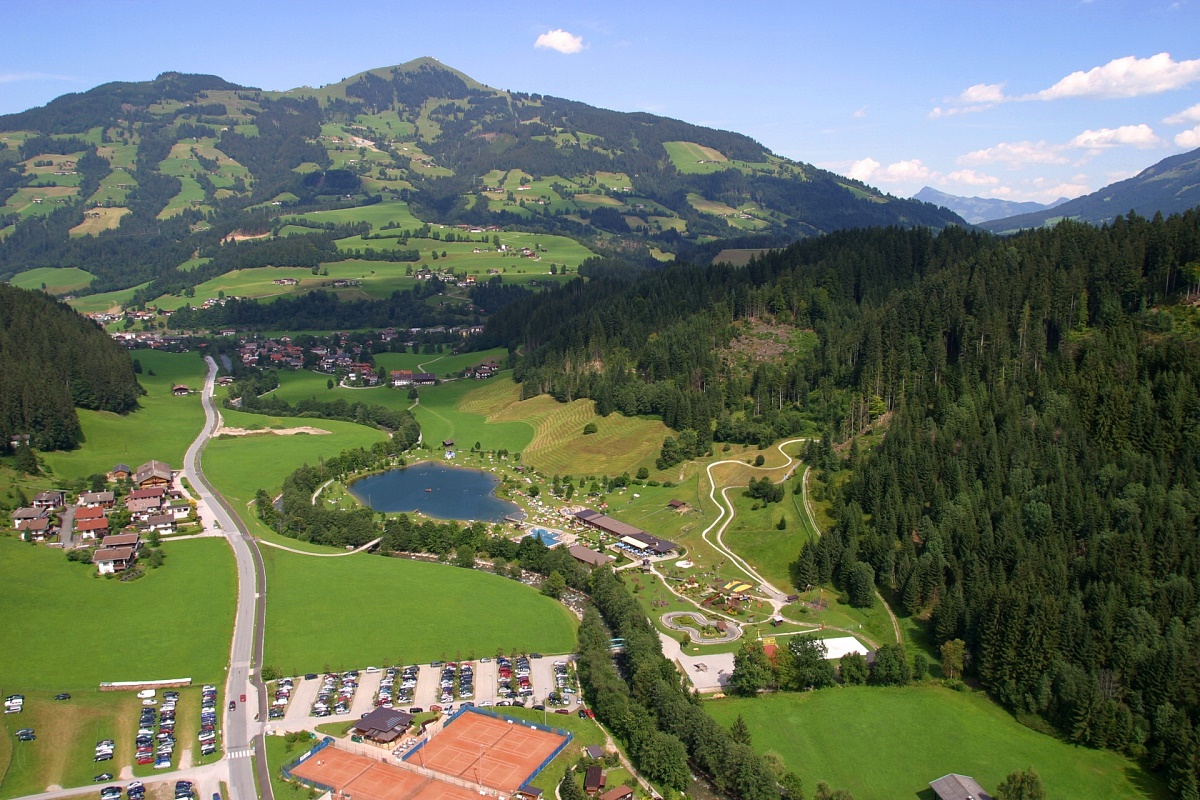 Day 2 Sunday 10 May – E Bike tour of greater Hopfgarten
After a daily fitness session, a healthy buffet breakfast will be served. Watch out for the very crunchy bread rolls! You will eat too many!! You have breakfast supplied each day.
After breakfast we will do a more substantial tour of the local area, via E Bike (supplied). These bikes are ideal to get around and up any of the hills we will be heading up. We will start heading through town to show you a few important places missed the day before. Then you will ride out to Salvena Land. This is the local swimming lake (ice skating in winter) and pool, and small fun park and restaurant. From there you get a great perspective of the whole Mountain (which is called Hohe Salve). We will then head up the mountain to a small guest house for a picnic lunch, before heading back down for a relaxing afternoon around the pool/hotel. A special themed dinner is supplied in a classic local restaurant outside the hotel. There is a beautiful Catholic Church in town, if you want to attend a service.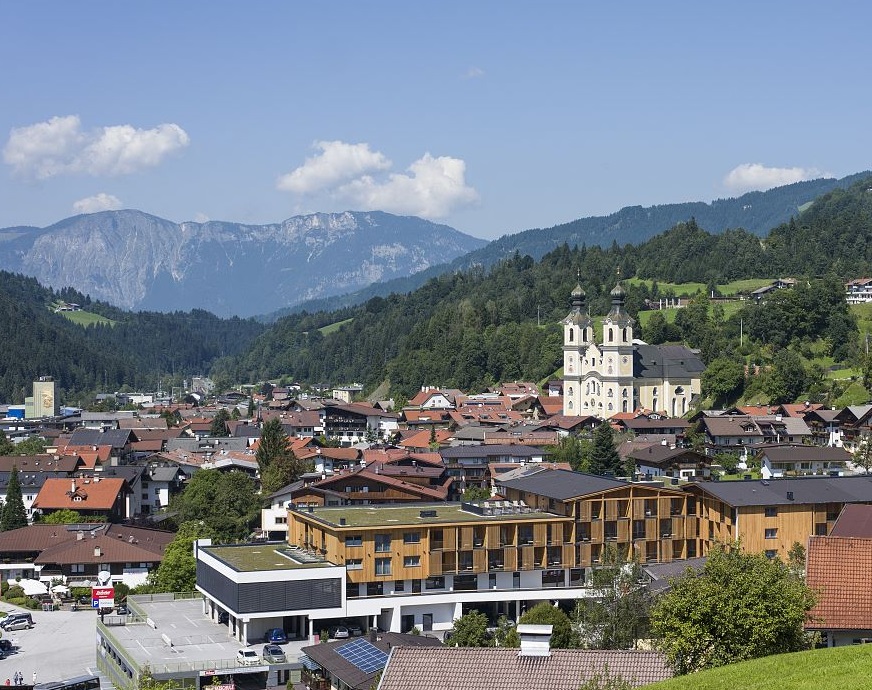 Day 3 – Monday 11 May – Visit Kitzbuhel
After breakfast we will head to the train station and take a 20min ride to the famous town of Kitzbuhel, home of the famous Hahnenkamm World Cup Ski race. Kitzbuhel is absolutely "classic Austria" and a holiday location for the rich and famous. That's why we are not staying there!! We will have a look around town (they have some yummy cake shops), and then head up the Mountain on a cable lift for a wander around the Alpenhaus on some great walking trails. Then back to the Hotel in the afternoon. Dinner is supplied at Hotel.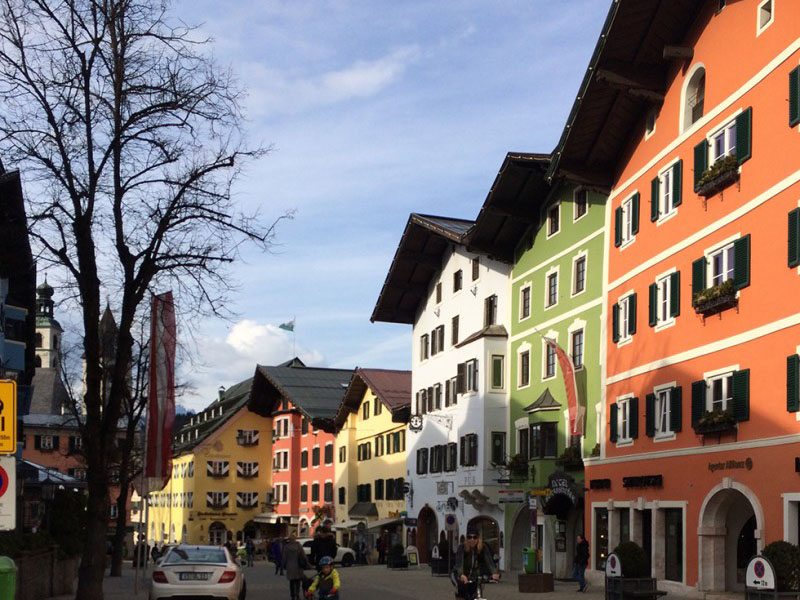 Day 4 – Tuesday 12 May – Ride into the Windau Valley
After breakfast we will collect some MTB or E Bikes (supplied) and head into the Windau Valley, which meanders through beautiful farm land and scenery. We will stop at a classic local guest house where lunch is available to purchase. There are fresh water springs along the way to keep you hydrated. Keen riders can kick ahead for a more extensive work out.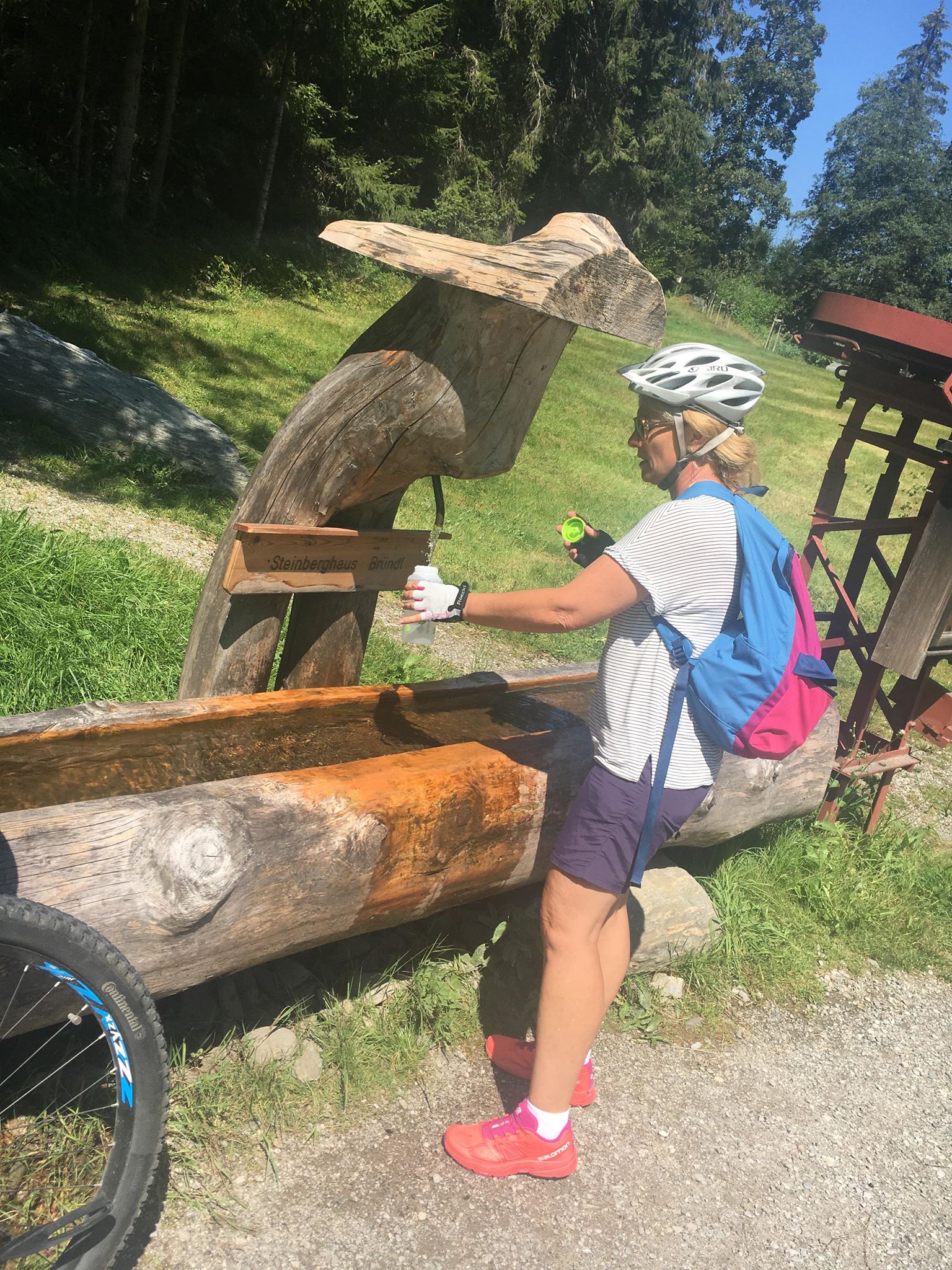 Day 5 – Wednesday 13 May – REST DAY
REST DAY – Just chill out in the hotel or do a special activity/ tour. We can also assist with this.
Dinner not provided, but there are some great local restaurants we will suggest.
Day 6 – Thursday 14 May - A day trip to Salzburg via coach.
We will offer an early breakfast and then board a coach and drive to Salzburg, just 1.5 hours away. We have organised a special guide to make sure you see the main sights of the city. You will be back in time for dinner supplied at the Hotel.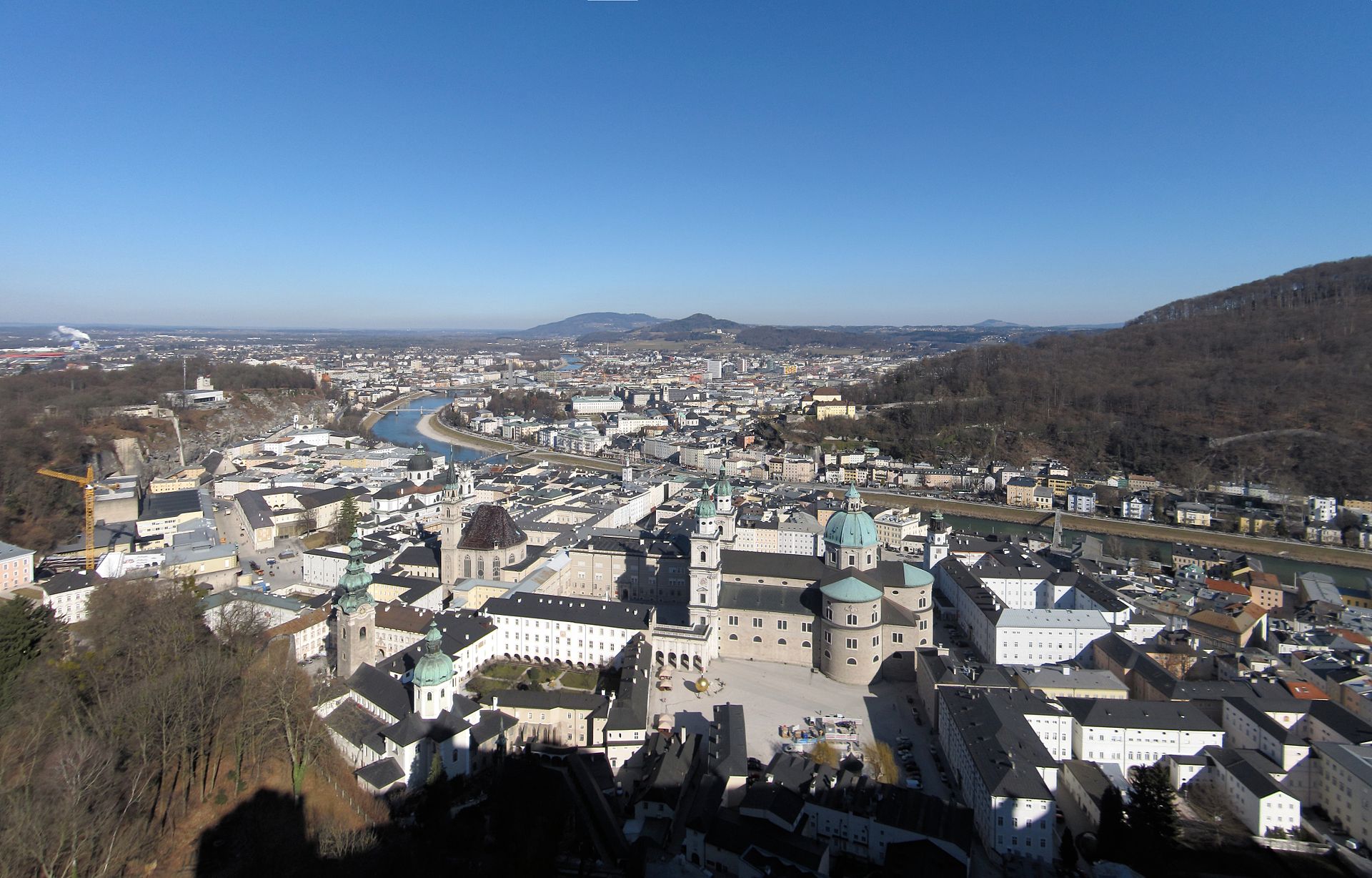 Day 7 – Friday 15 May – Fish Farm and Farmers Produce Hut
After breakfast we will have a bit of down time to relax in the hotel or around town. Then we will head to the farmers hut just 200m from the hotel to taste and/ or purchase some of the most classic cheeses, smoked meats, schnapps and other less deadly farmer products. We will then head down to the local fish farm for a bit of fishing where you eat what you catch. Don't panic if you don't know how to fish…. they are always biting! Then a lazy afternoon doing what-ever you want around town. Dinner supplied at Hotel.

Day 8 – Saturday 16 May – Eldorardo Trail Run Event – Angerberg
This will be a couple of days that splits those who are a bit more serious about their riding and running. This is more designed for those who have brought their own bike. We can however organise a hire MTB bike.
Saturday is day 1 of the Eldorado MTB and Trail event just 20 minutes away. Saturday is the trail running day with 26 or 17km options. Entry fee is payable separately, but transport for all guests is available during the day. Those not interested in participating or spectating, can be taken to "Wave Aquatic and Wellness Centre". There you have access to an indoor and outdoor aquatic fun park and wellness centre. Entry around $17 Euro. We can catch up with the other group on the return trip. Dinner is not included this night however you can choose to eat in, or we have some great suggestions.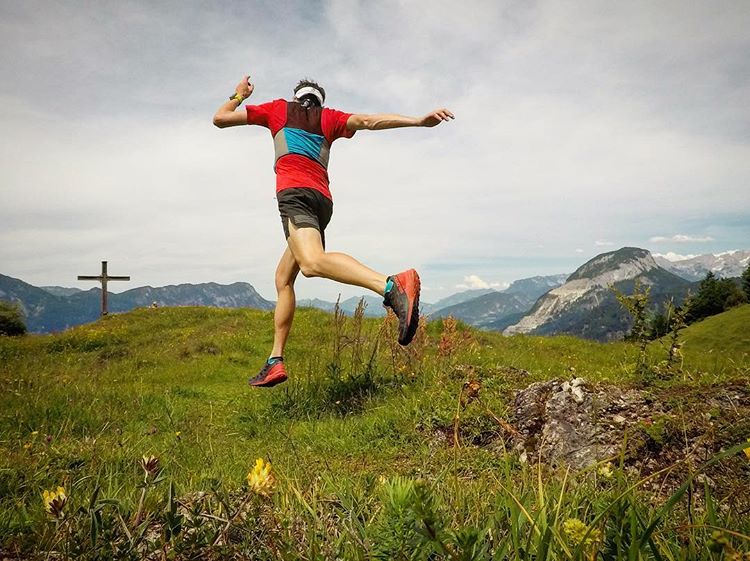 Day 9 – Sunday 17 May - Eldorardo Mountain Bike Event – Angerberg
Sunday is the MTB day of the festival with 65, 33 and 26 km events. The 33km ride has 900m of elevation and 26km just 400m. The 65km has 1800m of elevation. Ouch and fun at the same time!! For those not participating or spectating, we will take you on a tour of the area via and picnic. Dinner supplied at Hotel.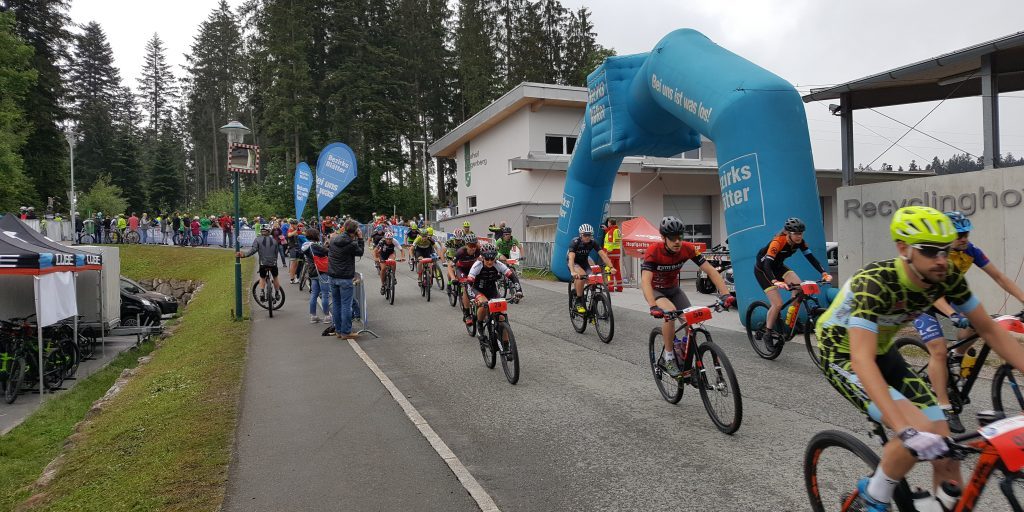 Day 10 – Monday 18 May – Explore Hohe Salve Mountain
After breakfast, it is just a quick walk across the road to the 8 seater cable car, where you will be taken to the top of the Mountain in just 15 minutes. At the top (approx. 1938 m) you have some breathtaking views of the surrounding alps and valleys. From there we will walk down the mountain to our favourite Gasthof 'Rigi'. Here you will meet Erika and Tony, who will provide a great lunch (supplied) on their spectacular veranda. After lunch we will walk further down the mountain to Gasthof Tenn, were Erika's sister will provide some of the best strudel in the area. Dinner supplied at Hotel.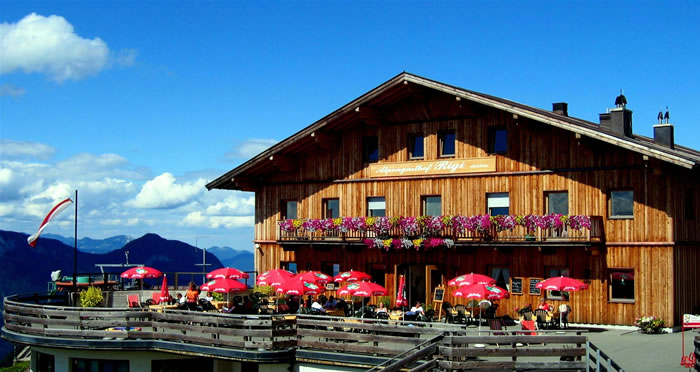 Day 11 – Tuesday 19 May – White water Rafting
After breakfast we will take you on an exciting white-water rafting adventure. This is exciting for both the participants and spectators. There will be plenty of time to enjoy the river and/ or get some extra training in. Dinner supplied at Hotel.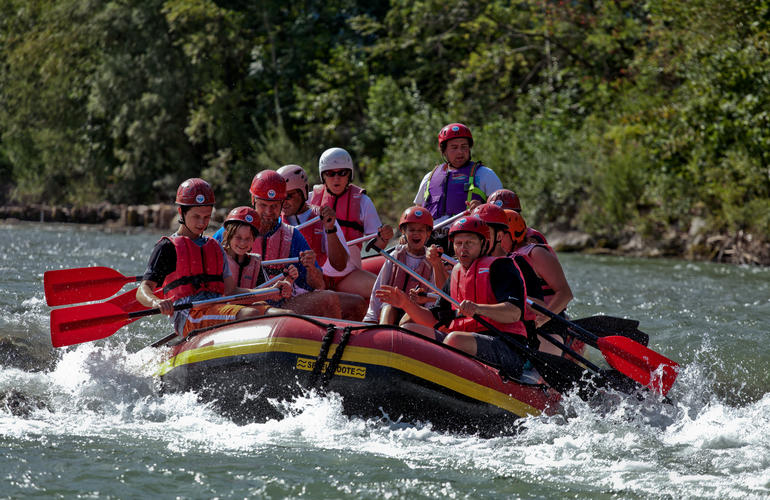 Day 12 – Wednesday 20 May – Rest Day
REST DAY – Just chill out in the hotel or do a special activity or tour. We can assist with this.
Dinner not provided, but there are some great local restaurants we will suggest.
Day 13 – Thursday 21 May – Mountain Adventure
After breakfast we will head to the lift again, but taking on board a trusty E Bike, which will allow us to get to some beautiful and remote trails around the top of the mountain area. The tour will stop for lunch and continue to descend either on the local toboggan track for the hard-core riders…or the road. Dinner supplied at Hotel.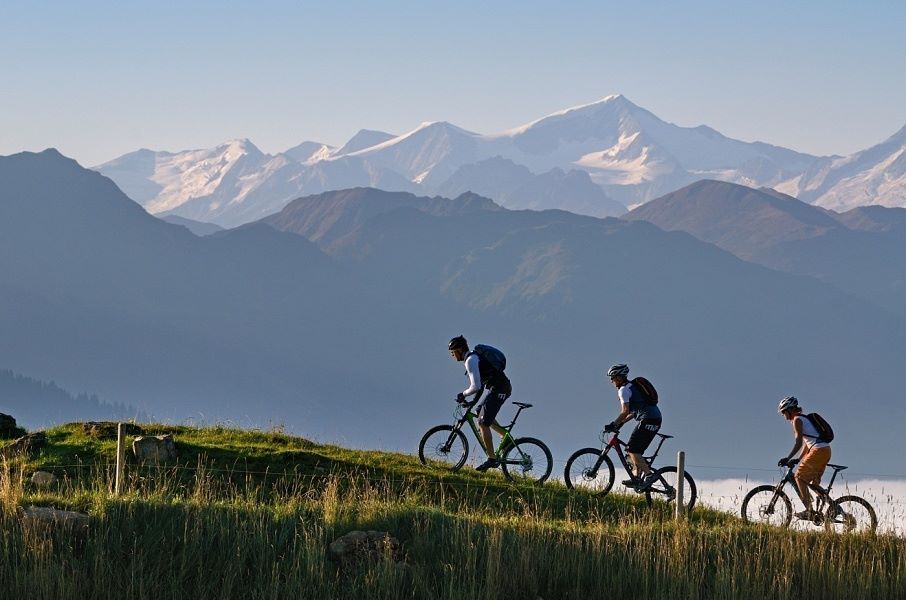 Day 14 – Friday 22 May – A relaxing Day at Salvena Land Aquatic and Theme Park
After breakfast we will walk just 2km out of town to the local "pool/lake". There is plenty to do and a great restaurant for lunch or afternoon tea. You may also want to grab some last-minute traditional produce from the local Farmers Hut. Dinner supplied at Hotel.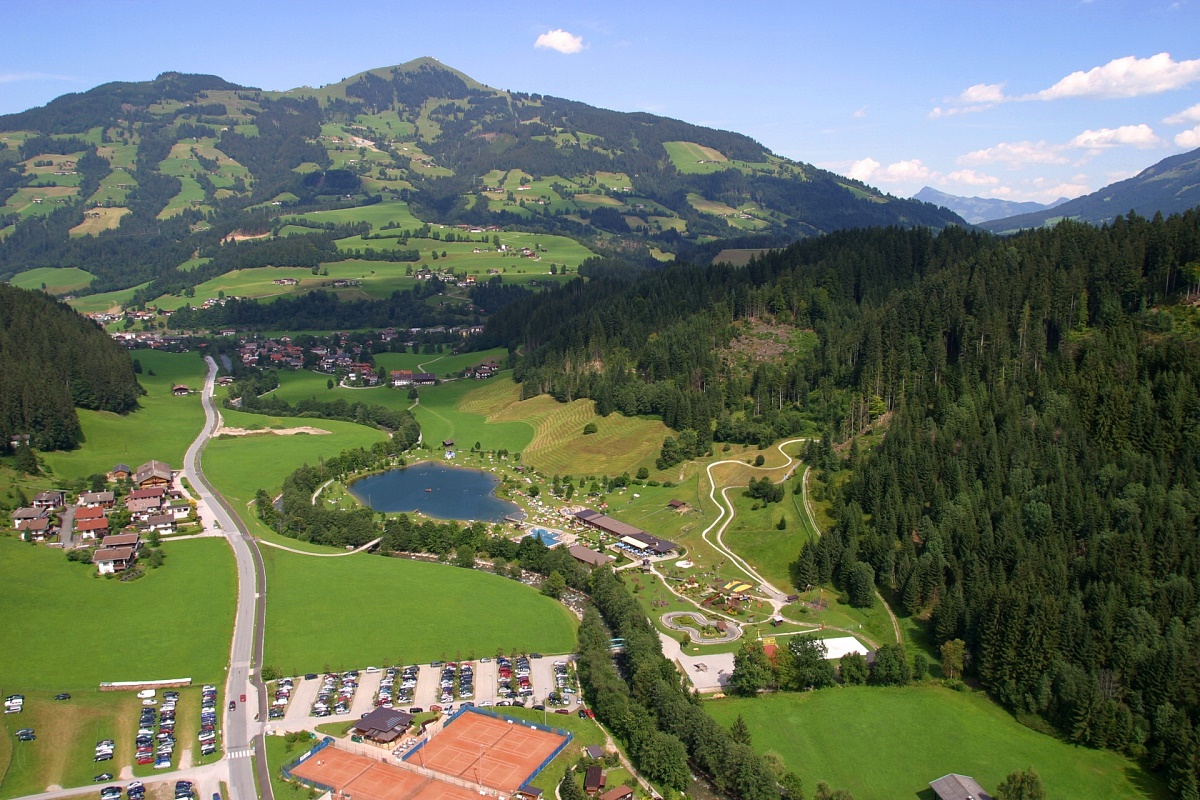 Day 15 – Saturday 23 May – State Cross Triathlon at Innsbruck and Innsbruck/Swarovski Tour.
This will be an early breakfast and then trip up the valley to Innsbruck, where the Innsbruck Triathlon Club will stage their annual Tyrolean State Champs event for Cross Triathlon. Those who are keen have both individual and relay options. A great way to have some active fun near the end of the tour. After the race we will head into Innsbruck for a look around the OLD CITY and Golden Roof. We are back in the late afternoon for a late dinner supplied at Hotel.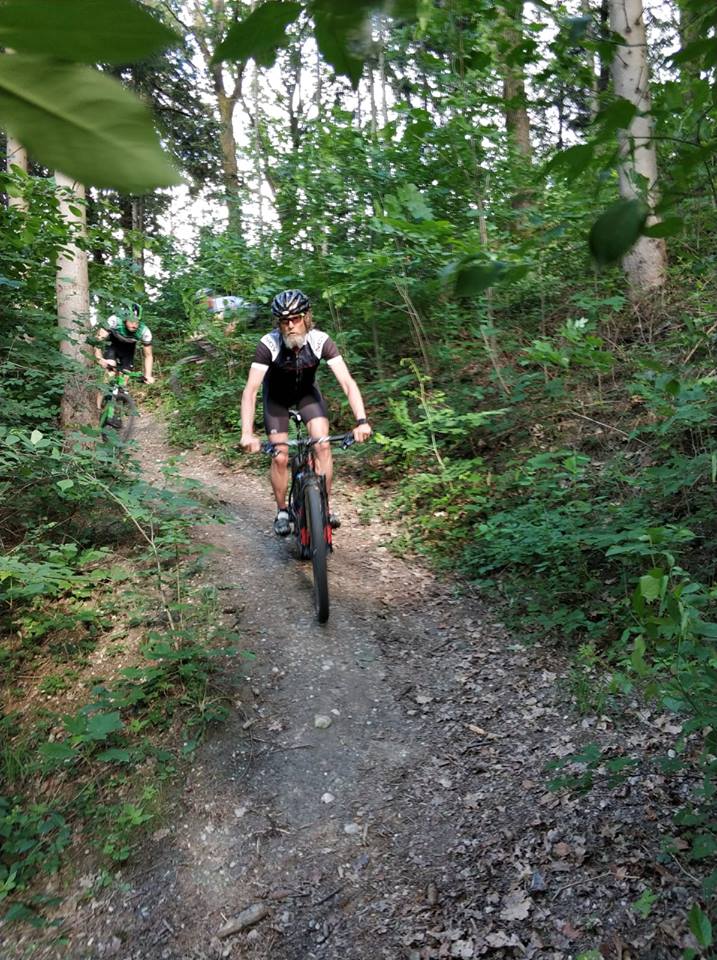 Day 16 – Sunday 24 May – REST DAY
REST DAY – Just chill out in the hotel or do a special activity or tour. We can assist with this.
Dinner not provided, but there are some great local restaurants we will suggest.
Day 17 – Monday 25 May – Road Ride to some classic local lakes
After breakfast we will collect your bikes (for those who need them) and either start the ride and or board the bus. We will head around onto the course which will take – (various options available) from 100km+ to some shorter rides. E Bikes supplied for those without a bike. A bus will escort us for anyone who wants to pull the pin early. Farewell dinner supplied at the hotel.
Day 18 – Tuesday 26 May – Final Day
This is a pickup day for many and transition day for some. We will assist you with any last minute plans, and bid you Auf Wiedersehen.