Winery Run finds new home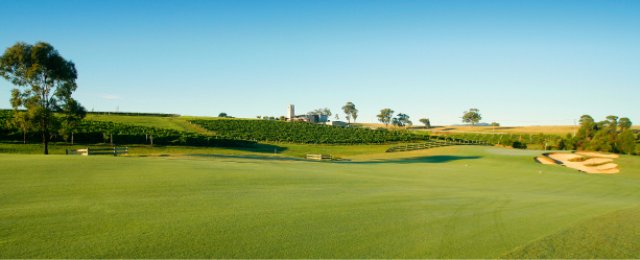 After 12 years of being staged in the grounds of Hunter Valley Gardens, the Winery Run – Hunter Valley is planning to stage ongoing events from The Vintage Golf Resort and Spa off McDonalds Rd, Pokolbin/Rothbury. Event Director Paul Humphreys, of Hunter based sport event management firm H Events, says he is really excited to be staging the event from the new venue. "The Vintage is a world class venue with excellent hospitality facilities, accommodation, incredible views and an intertwining network of golf carts that will allow for excellent racing over the combination of distances we offer." With the golf course tracks offering almost 10km of course internally and by partnering with adjoining Bimbadgen Winery the events has excellent 10, 6 and 2km courses. The half marathon and marathon course is planned to use parts of roads around the Hermitage area to gain the distance needed. "It really is a very beautiful vista around Pokolbin/Rothbury. So many great wineries and accommodation venues. The runners will love it.' says Humphreys. The event is planned to be staged Sunday 16 July 2017.
Since starting in 2006 the event has grown to be one of the biggest regional running events in Australia. It gains entries from China, Hong Kong, Canada, US, New Zealand and France, with the event formula working to attract tourists for the weekend or longer. The event expects to attract close to 2500 participants and over 4000 spectators. The events success is partly due to the interesting and picturesque courses, which meanders through or past some of the region's most famous vineyards and resorts. "We are looking forward to welcome this well respected health and fitness event to our venue, and continue the great tradition of co-operation in staging events in the Hunter Valley" says General Manager of The Vintage Golf Resort and Spa, Joe Spagnolo.
"With a great new host venue and the start and finish lines just 50m apart, it makes spectating easy" say Humphreys. By creating a festival atmosphere, the event gives people the opportunity to get active and participate in a fun, but professionally staged recreational running event in beautiful Wine Country Hunter Valley.
With five running and walking events on offer, the event caters for both novice and serious participants. Races on offer include the:
1. Kids Marathon or Storybook2k. (Kids Marathon is the culmination of an 8 week program where children commit to running 40km and then complete the last 2km on the marathon course on race day)
2. 6km Winery Wander run/walk
3. 10km Vineyard Run
4. 21.1km Winery ½ Marathon
5. 42.2km Winery Marathon
H Events is commitment to raising awareness around the importance of health and wellbeing and encourages all fitness standards to get involved in the festival.
For information call Paul Humphreys on 0249348138 or email paul@hevents.com.au