Five reasons why running on the sand is good for you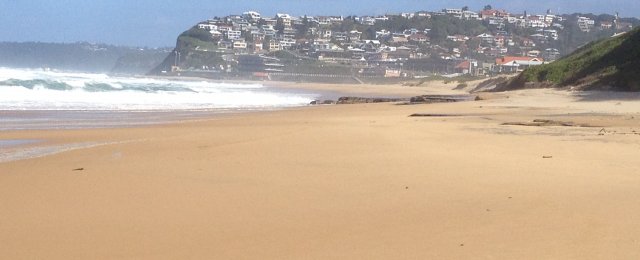 Five reasons why running on the sand is good for you
TONED BODY. Have you ever seen an unfit looking ironman or ironwoman? They spend hours each week running up and down the sand in training. Running on soft sand makes all of the muscles of the legs work harder which can then translate to a more toned physique. It is also good for the core.
YOU ARE AT THE BEACH. You cannot beat running or even walking on the beach for scenery and ambience. The salt air has many proven health benefits, including improving symptoms of respiratory illnesses, and the best part about a sand session is that you get to dive into the ocean at the end to soothe sore muscles and aid recovery.
IMPROVE YOUR ROAD RUNNING. Running 15km on the sand is equivalent to running a half marathon on harder surfaces. Mixing up your training with some regular soft sand running could translate to quicker times on the road. Incorporate some interval training into your sand session for a harder workout.
MOBILITY AND STABILITY. People recovering from ankle and leg complaints are often advised to walk on the beach to help rebuild their weakened muscles. The sand is a less stable surface than running on the road or footpath and as a result your muscles have to work harder to stablise your joints. It is also lower impact on the joints and can help improve joint mobility.
BEING BAREFOOT. Who else hates having their shoes on? There is nothing quite like the free and unencumbered feeling of running on soft sand.